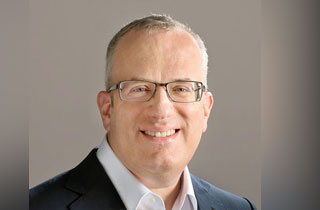 After it was revealed that Mozilla Firefox's CEO held anti-gay marriage views by contributing to Proposition 8, and OKCupid blocked itself from Firefox browsers in protest, the CEO actually stepped down. Ok, we're shocked that a boycott actually managed to accomplish something, and that a company was actually upfront about their response. Legitimately, we're shocked.
In a blog post, The Mozilla Foundation confirmed that Brendan Eich, the founder of the open-source web browser, had resigned from his position as CEO and from the board of the company, effective immediately. Impressively, they didn't mask his exit with some sort of BS explanation, like, for instance, saying that he'd been planning to leave for months to work on being a philanthropist anyway, or that he wanted to spend time with his family/dog/planes/Silicon Valley money pile. Instead, they admitted that Eich's views directly contradicted the Foundation's principles of inclusiveness and openness:
Mozilla prides itself on being held to a different standard and, this past week, we didn't live up to it. We know why people are hurt and angry, and they are right: it's because we haven't stayed true to ourselves.

We didn't act like you'd expect Mozilla to act. We didn't move fast enough to engage with people once the controversy started. We're sorry. We must do better…

We have employees with a wide diversity of views. Our culture of openness extends to encouraging staff and community to share their beliefs and opinions in public. This is meant to distinguish Mozilla from most organizations and hold us to a higher standard. But this time we failed to listen, to engage, and to be guided by our community.
An open apology that is actually honest and reflective of a company culture where its employees can freely criticize their management's political beliefs? What is this, even?
[h/t Re/Code]
[Image via Mozilla Foundation]
— —
>> Follow Tina Nguyen (@Tina_Nguyen) on Twitter
Have a tip we should know? tips@mediaite.com