MSNBC Owed Greta Van Susteren and Viewers More Than to Ignore Reports of Her Stunning Departure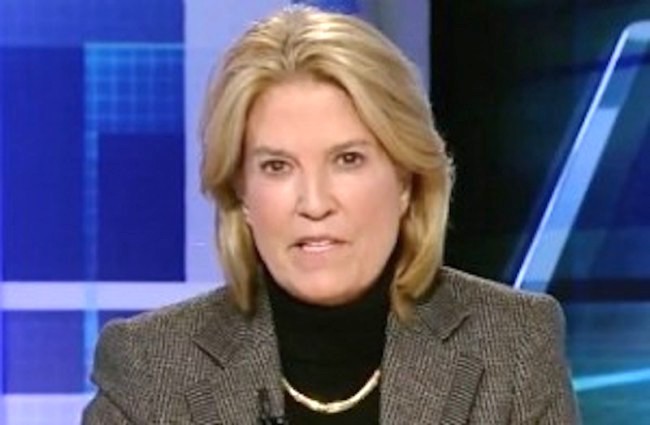 The news broke at 3:49 p.m. ET Thursday, via Greta Van Susteren's Twitter account.
"I am out at MSNBC," the veteran host wrote simply.
Five words. No context. No elaboration.
It was a stunning announcement, given that Van Susteren had only spent roughly five-and-a-half months in the host's chair at MSNBC — a fraction of the nearly 15 years she'd spent in the pilot's seat of her previous show on Fox News.
Reports promptly followed from Vanity Fair and Politico, among others, filling out a bit of the missing picture.
The Politico article included a portion of an internal memo written by MSNBC president Phil Griffin announcing the news to his staff.
"MSNBC and Greta Van Susteren have decided to part ways," Griffin wrote. "Greta is a well-regarded veteran and one of only a few broadcasters who can say they've hosted shows at all three major cable news networks. We are grateful to her and wish her the best."
And Vanity Fair added that MSNBC legal analyst Ari Melber will soon take over the time slot on a permanent basis.
But it was Ali Velshi who held down the fort on Thursday night. And during the broadcast, he did not, at any point, address the reports of Van Susteren's departure. Not once.
Viewers of MSNBC's 6:00 p.m. ET hour, fans of Van Susteren, and the accomplished host herself all deserved more. They deserved not to be kept in limbo. They deserved clarity.
Instead, they got whiplash. Greta in the chair Wednesday. Out Thursday. Just like that.
A goodbye telecast might have been too much to ask. That's just not often done on cable news, and we can understand that.
But Greta Van Susteren, as Phil Griffin pointed out, is one of a select few to host shows on all three of the major cable news networks. She's had a long, distinguished career and is, in our view, an industry pioneer.
She also has devoted fans, as evidenced by her lengthy Twitter interactions with them over the past few hours. There may not have been enough of them to support an hour-long nightly MSNBC broadcast, but they do exist. And they were owed some closure — a dignified ending to a thoughtful show.
MSNBC, and many of its personalities, have spent the day denouncing treatment of one of their hosts, Mika Brzezinski. And they have been justified in doing so. President Donald Trump's vicious twitter attack of the Morning Joe co-host deserves every bit of condemnation it has gotten on the network's air.
Yet for the many broadcast minutes devoted to protecting Mika Brzezinski, MSNBC could not even spare one for Greta Van Susteren. Thursday morning, President Trump insulted an MSNBC host with vile, disgusting words. But silence — as the network's treatment of Greta Van Susteren proves — can be insulting too.
[featured image via screengrab]
——
Joe DePaolo is a senior writer for Mediaite. Follow him on Twitter @joe_depaolo.
This is an opinion piece. The views expressed in this article are those of just the author.
Joe DePaolo - Senior Editor