New York Times Bureau Chief Publicly Slams His Paper's New Conservative Op-Ed Columnist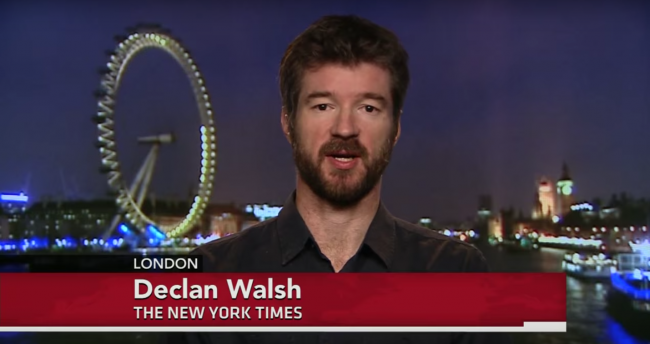 The New York Times raised eyebrows last week with the announcement that it would hire 16-year Wall Street Journal veteran, Bret Stephens, as the paper's newest Conservative Op-Ed columnist.
The move apparently didn't sit well with the Times' Cairo bureau chief Declan Walsh, who took to Twitter just days after Stephens' hiring to publicly slam his new colleague. Walsh specifically went after an Op-Ed Stephens wrote in 2016.
Not cool: new NYT columnist @BretStephensNYT once wrote about the "disease of the Arab mind". https://t.co/duylYvCQSd (h/t @hahellyer)

— Declan Walsh (@declanwalsh) April 15, 2017
In the piece, The Meaning of an Olympic Snub, Stephens argued that Egyptian judoka Islam El Shehaby's refusal to shake the hand of his Israeli opponent, Or Sasson during the Rio olympics was a symptom of the larger decline of the Arab world. The "disease" Stephens was referring to was anti-semitism.
[image via screengrab]
Have a tip we should know? [email protected]