New York Times Editorial Board: 'The Administration Has Now Lost All Credibility'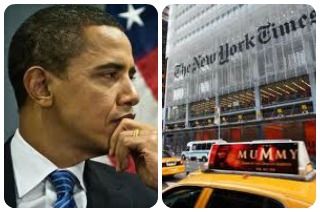 Reacting to the news that the administration's National Security Agency has been collecting the phone records of every American customer of at least one telephone service provider, the New York Times minced no words in a scathing editorial criticizing the practice and the lack of forthrightness from the White House.
"The administration has now lost all credibility," the Times editorial read. "Mr. Obama is proving the truism that the executive will use any power it is given and very likely abuse it."

RELATED: Explosive: Glenn Greenwald Reveals To Jake Tapper How Democrats In Revolt Against NSA Spying
The Times called the White House's "platitudes" regarding how effective the practice is at deterring or preventing terrorist attacks unpersuasive.
"There is every reason to believe the federal government has been collecting every bit of information about every American's phone calls except the words actually exchanged in those calls," the Times editorial board noted.
They call the defense of this practice offered by Senate Intelligence Committee Chair Dianne Feinstein (D-CA) "absurd."
Mr. Obama clearly had no intention of revealing this eavesdropping, just as he would not have acknowledged the killing of Anwar al-Awlaki, an American citizen, had it not been reported in the press. Even then, it took him more than a year and a half to acknowledge the killing, and he is still keeping secret the protocol by which he makes such decisions.
The Times concludes by calling for the curtailing or outright repeal of the Patriot Act of 2001, noting that it is clear to them that federal authorities cannot be trusted with such sweeping powers.
Read the editorial via the New York Times:
CLICK HERE for update to this post
> >Follow Noah Rothman (@NoahCRothman) on Twitter
Have a tip we should know? tips@mediaite.com