Nougat, Prostitutes, And Insulting The Wives Of Rival Campaign Managers: This Year's Five Greatest Local Races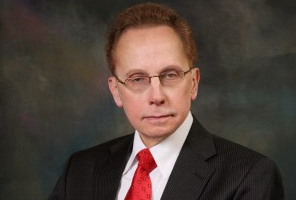 Even though there aren't a lot of high-profile races this Nov. 7, a myriad of local positions will be filled by the end of Election Day. Part of the beauty of these local politics? Things get strange. And they sometimes get nasty. Really deeply, darkly, insanely nasty. Think that Rick Perry accusing Mitt Romney of hiring an illegal lawnmowing crew was juicy? It's child's play when held against these five races, where the mud is freely being slung:

5. Florida
Mayor of Hialeah
Carlos Hernandez vs. Raul Martinez
In a debate on Spanlish-language radio station WURN, Hernandez, the sitting mayor, repeatedly brought up a 1999 incident where Martinez, the former mayor, was caught on video roughing up a street protester. The action cost the city, by Martinez's own estimation, about $25,000 in lawyer fees. Martinez, according to the Miami Herald's Patricia Mazzei, countered by saying that he only intervened because protesters were throwing rocks and bottles at police. The ironic twist? Hernandez was a cop at the time. Martinez pointed out that as mayor, he was present at the incident.
The debate got strangely awesome moments later:
Hernandez claimed Martinez's adult daughter campaigned over the weekend by offering turrón — Spanish nougat, traditionally eaten during Christmas — to voters if they said they would support Martinez. "We are not even in turrón season," Martinez said, saying he had no idea what Hernandez was talking about.
4. New Jersey
Atlantic County (District 2)
Vince Polistina vs. Jim Whelan
Fans of the HBO show Boardwalk Empire should enjoy this race, as both men, according to Derek Harper of The Press of Atlantic City, are trying to say the other is more like Nucky Johnson, the corrupt 1920s-era Atlantic County political boss, who served as inspiration for Steve Buscemi's character, Nucky Thompson, in the show.
Whelan has been depicted in Polistina's materials as a sharp-toothed pig. Polistina was inserted as the host of a game show called "Let's Make a Backroom Deal" in Whelan's. Both candidates accuse the other of upping the vitriol, although Whelan seems to have drawn first blood. "They said because I voted against the budget," Polistina told Megan DeMarco and Matt Friedman of Today's Sunbeam, "that I'm against blind kids and kids with disabilities and sexually abused kids."
3. Michigan
Mayor of Warren
Jim Fouts vs. Kathy Vogt
Fouts destroyed Vogt in the primary election, 76% to 16%, according to Peggy Walsh-Sarnecki of the Detroit Free-Press. So he can do things like not schedule any campaign appearances for the five days leading up to the election, or say he won't attend a League of Women Voters forum because of a scheduling conflict — and then imply the forum was planned by a Vogt supporter. But this race is all about the secretive and borderline-eccentric Fouts, who has forced opponents to file Freedom of Information Act requests to get information from City Hall. His camp also accused Vogt supporters of breaking a window in a house that had a pro-Fouts sign during the primary. But the greatest element to this race is the mystery surrounding Fouts' age. He's so secretive about it that he can't legally drive anything but a golf cart right now:
When his opponents thought they had him backed into a corner for lying about his age, Fouts simply stonewalled the age issue and said he was fighting ageism.

But when he accidentally let his driver's license expire in August, the Secretary of State's Office said there was a discrepancy between the age listed with it and the age Fouts listed with Social Security. Fouts, who needs to clear up the discrepancy to get another license, has yet to renew it.
2. Connecticut
Mayor of Waterbury
Michael Jarjura vs. Neil O'Leary
Kevin Rennie of the Hartford Courant recapped the race between the two men thus far, and it's laced with all kinds of reasons why people should vote for neither of them. In fact, Rennie seems to be slinging more mud in this race than either candidate. Jarjura is seeking a sixth consecutive term as mayor of Waterbury, but has run into an identity crisis: after being hammered in a primary race for comptroller last year, he switched parties — from Democrat to Republican. However, he can hang his hat on one thing: "Of the past four mayors," according to Mark Davis of WTNH, "Jarjura is the first to not be indicted." O'Leary is a former police chief appointed by Jarjura seven years ago, who says Jarjura had vowed to step aside so he could become the next mayor (Jarjura denies this).
Rennie who destroys both men, rattling off a series of alleged wrongdoing by both candidates.
O'Leary (allegedly):
–Remarried his first ex-wife just before he retired, "allowing her to jump onto his generous pension benefits."
–Won tens of thousands of dollars in a Super Bowl pool at Roma's, a local watering hole, last year. "O'Leary says he donated the proceeds to charities," Rennie writes, "though he hasn't released tax returns to show how much or when."
–Failed to shut down a supposed house of prostitution in one of Jarjura's buildings.
Jarjura (allegedly):
–Rented space in one of his buildings to prostitutes.
–Lied about assistance he provided to what Rennie says is, "a dodgy former city blight official's application for unemployment benefits." When confronted with a letter that helped the man get benefits, Jarjura said he'd forgotten he'd written it.
–Operates suburban real estate ventures that are hurting the city.
How deep has the battle gone? In late October, a story broke on Jarjura having hit a deer with his city-issued car in 2009.
1. Pennsylvania
Allegheny County Executive Race
Rich Fitzgerald vs. D. Raja
Take your pick of a number of nasty incidents between the two candidates. At a Pittsburgh Airport Area Chamber of Commerce forum in October, Fitzgerald brought up one of Raja's former employees, Sidd Nakade, who allegedly quit a day after being hired because he found out his mother had cancer. According to Mike Wereschagin of the Pittsburgh Tribune-Review, Fitzgerald said that Raja, "sued the guy for $5,600 so he couldn't leave," to go back to India and take care of his mother. Raja, however, said that he sued more than two months after Nakade left. Court documents showed that Nakade had known about his mother's cancer for at least three months before signing the contract.
Wereschagin summed up the battle between the two in wonderful fashion, writing at the time that the two candidates, "bludgeoned each other over issues as diverse as property assessments, outsourcing, science, an Indian woman with cancer and Texas Gov. Rick Perry's views on climate change to name just a few. People in the audiences at three joint appearances responded by shaking their heads, chuckling awkwardly, walking out of the room — and, sometimes, all three."
In their latest clash, Fitzgerald, who has called Raja's campaign managers "sleazy," says that Raja and his team tried to stalk him and block him from leaving the room at a recent event. Fitzgerald then introduced himself to the wife of Raja campaign manager Mark Harris. When she said she was Harris' wife, Fitzgerald retorted, "that's not something I'd be proud of." Fitzgerald doesn't deny saying that, pointing out that Harris' wife is a well-known political operative and a partner in a consulting firm that he believes has been smearing him.
Fitzgerald leads Raja in polls, 48% to 30%, with 22% undecided. Enjoy the video below, courtesy of KDKA in Pittsburgh, recounting the latest tiff between the two men:
Have a tip we should know? tips@mediaite.com