NY Times Catches Flak For Spiking Audio Interview With Stephen Miller: 'Pathetic'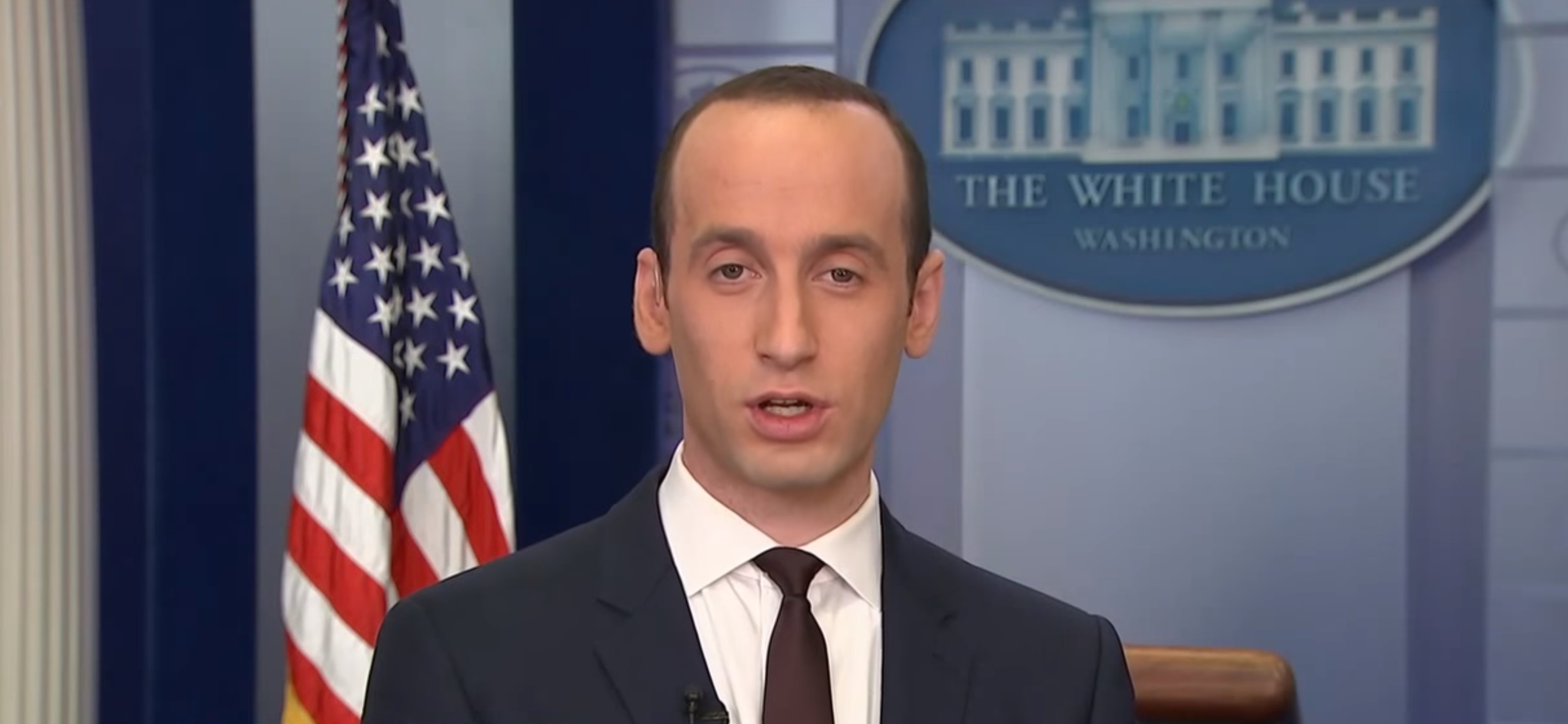 The New York Times is receiving a mix of criticism and confusion after deciding not to use audio from an interview with President Donald Trump's senior policy adviser Stephen Miller because the White House reportedly would not allow it.
Adweek reporter Josh Sternberg tweeted Tuesday that the decision was made once the administration realized the recording would be played in a podcast, and decided it was not comfortable with it being used.
The NYT spoke to Stephen Miller on the record with audio and they spiked it because the White House "were not comfortable using the audio…when they found out his voice was going to be on a podcast they were not happy about it. So they asked us not to use it."

— Josh Sternberg (@joshsternberg) June 19, 2018
Julie Davis, one of the Times reporters who conducted the interview two weeks ago, explained it was "for our piece on the evolution of the family separation tactic" on which The Daily chose to do an episode after the fact. "WH would not allow audio to be used," she added.
Actually @shearm & I interviewed Miller WH before last for our piece on the evolution of the family separation tactic, & after the fact, The Daily decided to do an episode based on that conversation. WH would not allow audio to be used.

— Julie Davis (@juliehdavis) June 19, 2018
Varied reactions quickly began surfacing from reporters, writers and others, who wondered what had occurred behind the scenes. Some lashed out in anger while others appeared mystified, the FiveThirtyEight's Nate Silver suggesting it was possibly the an example of trade-offs within the media industry.
This is rather explicit acknowledgement by the NYT that it's willing to make sacrifices to preserve its access to senior people within the White House. Is that access worth it? Maybe—they get a lot of scoops! But let's not pretend there aren't trade-offs. https://t.co/VJe4jrQixX

— Nate Silver (@NateSilver538) June 19, 2018
Stephen Miller designed the plan to snatch migrant children from their parents. The NYT now won't run his on the record statements because it makes him "uncomfortable".

It's more important to NYT to placate white supremacists than to speak the truth about the abuse of children. https://t.co/A5KYgQ76aB

— Sarah Kendzior (@sarahkendzior) June 19, 2018
The New York Times asks Stephen Miller, architect of the most vile supremacist policies of this administration, for approval on their editorial output. Pathetic. https://t.co/g3I3WxboJE

— Anil Dash (@anildash) June 19, 2018
So New York Times has big, newsworthy interview with Stephen Miller. Story posts last week. The White House knows there is a podcast called The Daily. Miller knows he is speaking into a microphone. But yesterday WH says, don't use audio. And then NYT says… okay, never mind?

— Robert Mentzer (@robertmentzer) June 19, 2018
I can't answer for the decision, as I'm not the NYT's ombudsman. I *do* think it's noteworthy that Trump notoriously loved how vehemently Stephen Miller would stick up for him on the TV, but now the WH is skittish about having people hear his voice defend child separation. https://t.co/AAU7RfvtTF

— James Poniewozik (@poniewozik) June 19, 2018
While The Daily's podcast episode did not include audio of Miller, it discussed the conversation he had with the reporters.
Update: The Times' Communications Department issued the following statement regarding the matter via Twitter Tuesday:
.@nytimes statement on the decision not to use audio of an interview with Stephen Miller https://t.co/MvyDTZuMgI pic.twitter.com/rsHbiOSU6M

— NYTimes Communications (@NYTimesPR) June 19, 2018
[Image via screengrab]
Follow Amy Russo on Twitter: @amymrusso
Have a tip we should know? [email protected]