NY Times Editor: No 'Liberal Point of View,' Actually 'Cosmopolitan Outlook' at Times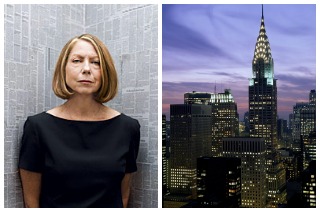 The executive editor at The New York Times, Jill Abramson, sat down for an exclusive interview with The New Republic this week where she was asked about the perception that the paper she helms has a liberal bias in their coverage of the news. Abramson said that it is a misconception among some that there is a liberal point of view reflected in the Times' coverage of the news, but what readers perceive is actually a "cosmopolitan outlook."

"Well, Jill, leaving you out of it," TNR reporter Michael Kinsley began, "would you say someone from Mars coming to read The New York Times for a month would recognize any ideological preference?"
Abramson conceded immediately that the editorial pages and opinion pieces may be perceived to be leaning leftward. "No, no," Kinsley pressed, "on the news pages."
RELATED: Fox's Monica Crowley: NY Times Airing Hillary's Dirty Laundry Before 2016 Run
"I think that they would recognize a sort of cosmopolitan outlook that reflects that, even as we become international, we're a New York–based news institution," Abramson replied. "I can see how the intensity of coverage on certain issues may to some people seem to reflect a liberal point of view. But I actually don't think it does."
Abramson says that the paper has not changed much since she began reading it as a child and it is the mission of that paper has always been to report the news straight.
"I would say that The New York Times has a sort of Upper-West-Side sensibility, and the politics that go with it, which is fine with me," Kinsley replied.
"It's your perception, so I can't say it's wrong," Abramson conceded.
Read the full interview via The New Republic
> >Follow Noah Rothman (@NoahCRothman) on Twitter
Have a tip we should know? tips@mediaite.com