NY Times Rips Famed Attorney David Boies For Backstabbing Them on Weinstein Case: 'Grave Betrayal'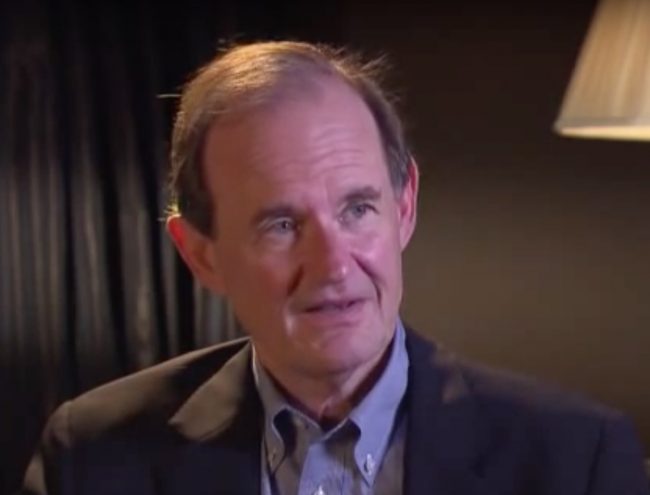 On Oct. 5, The New York Times published their explosive report chronicling decades of sexual harassment allegations against film mogul Harvey Weinstein. As it turns out, the Times' own lawyer was secretly working to keep that story from ever seeing the light of day.
In a shocking report by The New Yorker Monday, it was revealed that famed attorney David Boies contracted at least three private investigation firms on Weinstein's behalf to try to provide "intelligence which will help [Weinstein]'s efforts to completely stop the publication of a new negative article in a leading NY Newspaper." But Boies and his firm, Boies Schiller Flexner L.L.P., also represented that leading New York newspaper — the Times — on three occasions over the past decade.
The Times was, quite understandably, furious.
"We learned today that the law firm of Boies Schiller and Flexner secretly worked to stop our reporting on Harvey Weinstein at the same time as the firm's lawyers were representing us in other matters," the paper said, in a statement. "We consider this intolerable conduct, a grave betrayal of trust, and a breach of the basic professional standards that all lawyers are required to observe. It is inexcusable and we will be pursuing appropriate remedies."
Boies, who is perhaps best known for representing Al Gore in his legal battle to win the 2000 election, told The New Yorker that he didn't feel there was a conflict.
"We should not have been contracting and paying investigators that we did not select and direct," Boies said.
That response, to us and to the Times, seems just as convincing as a hanging chad.
[image via screengrab]
——
Follow Joe DePaolo (@joe_depaolo) on Twitter
Have a tip we should know? [email protected]
Joe DePaolo - Senior Editor