NYPD Ready to Charge Proud Boys, Counter-Protesters Over Violent New York City Brawl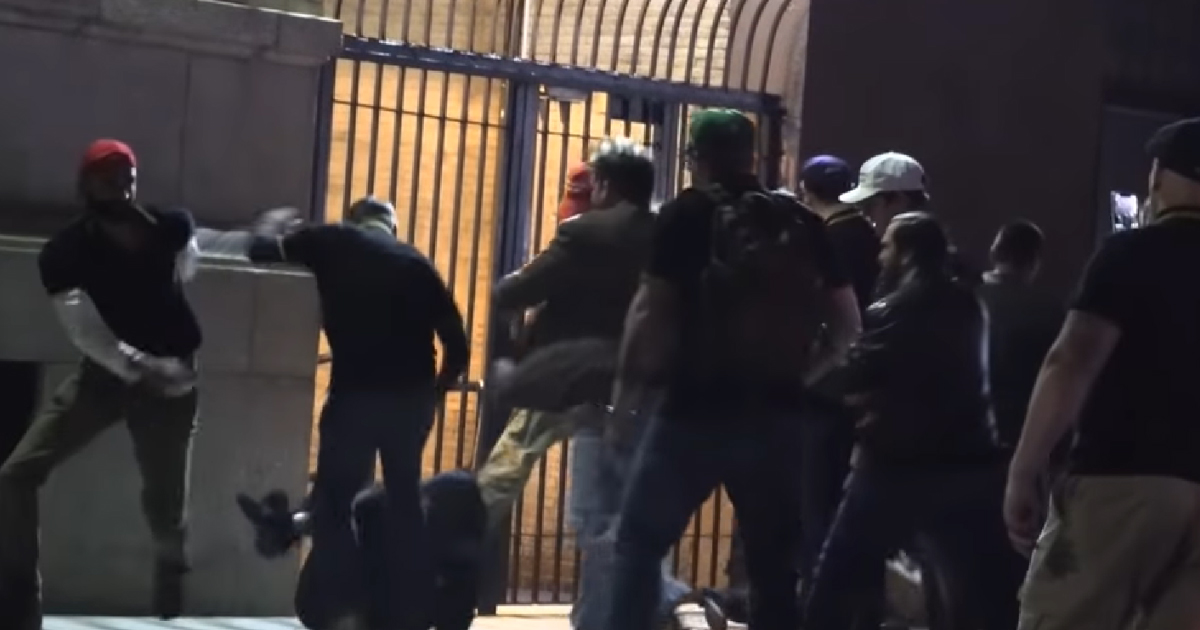 This weekend saw physical altercations between protest groups in two major American cities, both Portland, Oregon and New York City. Video from both events spread like wildfire across the internet, but while there have yet to be any charges in the Portland incident, NYPD arrested three men over the weekend and announced additional charges on Monday.
In total, nine members of the "Proud Boys," a right-wing, men-only activist group founded by Gavin McInnes, currently of CRTV, could face charges.
The Daily Beast reports the NYPD determined there's enough to charge nine Proud Boys and three protesters with counts of rioting and attempted assault.
The primary incident occurred after Proud Boys founder McInnes gave a speech at the Metropolitan Republican Club, when the group and those there protesting the group got into a bloody brawl, much of which was captured on video and posted to social media. In one video, an apparent group of Proud Boys could be seen beating a man on the ground. Police did not say which group started the altercation, but members of both groups were reluctant to talk with police about the incidents.
No similar arrests have been announced in connection with events in Portland that reportedly involved some members of the Proud Boys, as well as the group Patriot Prayer and members of Antifa.
[Featured image via screengrab]
—
Follow Caleb Howe (@CalebHowe) on Twitter
Have a tip we should know? [email protected]