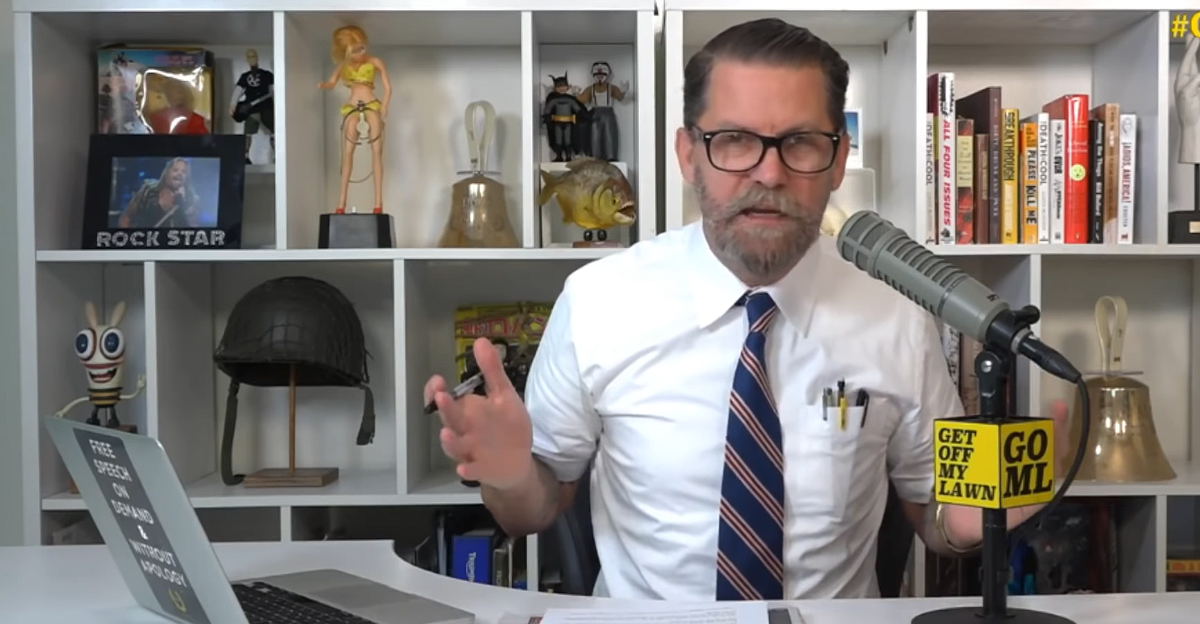 Gavin McInnes, founder of the Proud Boys and now former CRTV show host, has been banned from YouTube, the Daily Beast reported on Monday.
When accessing McInnes' page on Youtube, or one of his previously uploaded videos, a message says the account was suspended for "copyright infringement." The below screenshot is from the video that McInnes posted on Youtube several weeks ago announcing he was parting ways with the Proud Boys in order to help the members who are facing charges in recent public disturbances.

McInnes has previously been banned from Facebook and Twitter, and this week lost his spot at the former CRTV, current BlazeTV streaming network. The announcement was made in a tweet over the weekend from the @CRTV account. On Monday, founder of The Blaze Glenn Beck said on his radio show that he did not fire McInnes from the newly formed entity.
"I had nothing to do with it," said Beck of the split. On December 6th, just 4 days ago, McInnes was a guest on Beck's podcast.
Free speech is a frequent topic for McInnes, who in a radio interview with Glenn Beck in August said all "voices should be heard."
"You need to fight for uncomfortable speech. And if you have faith in humanity and faith in human beings and think we're all inherently good deep down, then you want the truth out. Sunlight is the best disinfectant; let's discuss it. But the Left doesn't want that because they're socialists, they want to control the narrative, and they want to control people."
The far right Proud Boys have been involved in violent brawls on city streets recently and several members are facing charges. The group bills itself as "a pro-Western fraternal organization for men who refuse to apologize for creating the modern world; aka Western Chauvinists." They are a frequent subject of discussion about political violence, racism, and Trumpism in the mainstream press, and left-wing Southern Poverty Law Center, frequently cited by that press, classifies them as a hate group.
[Featured image via screengrab]
—
Follow Caleb Howe (@CalebHowe) on Twitter
Have a tip we should know? tips@mediaite.com