NYT's David Brooks Calls Out Obama: Sometimes He Puts On 'His Keith Olbermann Mask'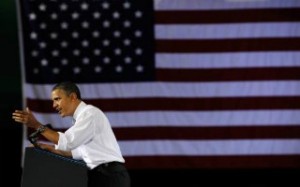 In Friday's New York Times, columnist David Brooks unleashed a rather blunt attack on President Obama. The piece, entitled "That Other Obama," criticized the president's response to Paul Ryan's budget proposal. When Obama takes the "low road," Brooks argued, he makes Mitt Romney look like "Mr. Authenticity." While complimenting his intellect, Brooks noted the president has the tendency to occasionally put on "his Keith Olbermann mask."
RELATED: Bret Baier Grills Jay Carney: 'Senate Democrats Have Not Passed Budget Resolution In 1,070 Days. Why?'
Brooks began the piece on a critical note:
President Obama is an intelligent, judicious man who can see all sides of an issue. But every once in a while he tries to get politically cute, and he puts on his Keith Olbermann mask.

I suppose it's to his credit that he's most inept when he tries to take the low road. He resorts to hoary, brain-dead clichés. He wanders so far from his true nature that he makes Mitt Romney look like Mr. Authenticity.
And that's what happened when he responded to Paul Ryan's budget (which Brooks said has some "disturbing weaknesses). "The Republicans have been embarrassing themselves all primary season," Brooks said. "It's as if Obama wanted to sink to their level in a single hour." How? By unleashing "every 1980s liberal cliché in the book, calling the Republicans a bunch of trickle-down, Trojan horse-bearing social Darwinists."
"Obama treated it as some sort of alien monster from the lunatic fringe," Brooks said toward the end of the piece. He went on:
As I say, I have my own problems with Ryan's plan, which Obama identified. But Ryan has at least taken a big step toward an eventual fiscal solution. He's proposed necessary structural entitlement reforms, which the Democrats are unwilling to do. He's proposed real tax reform, which the Democrats are also unwilling to do.
"Gimmicky speeches obscure the president's best character and make it seem as if he doesn't understand the scope of the calamity looming in front of us," he said. Obama shouldn't be "sniping" at Ryan. "He should be topping him with something bigger and better."
Brooks' sentiment echoes the point Fox News' Bret Baier drove home when he grilled Jay Carney about why Senate Democrats criticize Ryan's plan, but haven't done anything themselves (despite having enough votes). The column is harsh, but makes a valid argument against the "do as I say, not as I do" mentality.
Have a tip we should know? tips@mediaite.com