Obama Gets Off the Sidelines, Denounces Border Policy in Lengthy Facebook Post: 'We Have to Do More…'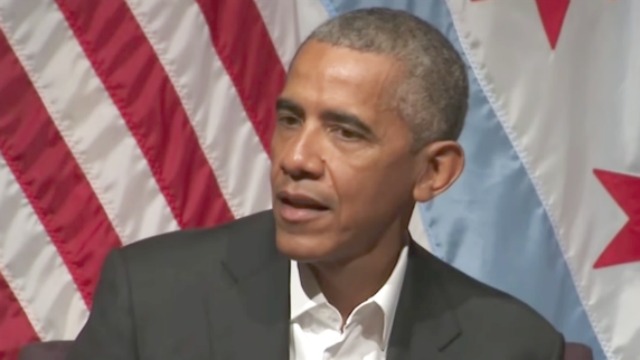 Former President Barack Obama is coming off the sidelines and speaking out about the Trump administration's controversial border policy.
In a lengthy Facebook post published on World Refugee Day, Obama called for people to put themselves in the shoes of those who were born in a country where you grew up knowing fear and violence that spanned your lives and the lives of your children.
"Imagine if you'd been born in a country where you grew up fearing for your life, and eventually the lives of your children," Obama said. "A place where you finally found yourself so desperate to flee persecution, violence, and suffering that you'd be willing to travel thousands of miles under cover of darkness, enduring dangerous conditions, propelled forward by that very human impulse to create for our kids a better life."
He then added it is this ability "to imagine ourselves in the shoes of others, to say 'there but for the grace of God go I,'" is not only "part of what makes us human" but part of who we are as Americans.
"To find a way to welcome the refugee and the immigrant – to be big enough and wise enough to uphold our laws and honor our values at the same time – is part of what makes us American," Obama continued on.
The former president concluded by saying "we have to do more than say 'this isn't who we are.' We have to prove it – through our policies, our laws, our actions, and our votes."
Obama's Facebook page, which does not mention President Donald Trump or any other Trump administration official by name also comes on the same day as Trump is expected to sign an order ending the controversial separation of children from their families at our nation's border, a stark departure from just two days ago, when Department of Homeland Security Secretary Kirstjen Nielsen was sent to the White House press briefing room to defend the policy.
Read the full Facebook post below:
[image via Getty Images]
Have a tip we should know? tips@mediaite.com