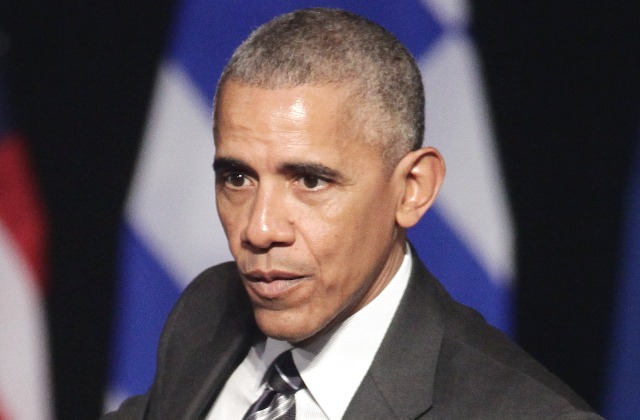 At a private event held in Manhattan Thursday night, Former President Barack Obama reminded attendees of the resilience of his signature health care bill, pointing to polls that show Obamacare with better public approval than current president Donald Trump.
Per CNN:
As Republicans in Washington sputtered again this week in their efforts to undo the law, Obama noted to an audience in midtown Manhattan that "the Affordable Care Act has never been more popular — and it's more popular than the current president," according to a person in the room who paraphrased the comments.
Obama returned to the public spotlight on Monday following a hiatus since stepping down from the presidency in January, appearing for a speech and Q&A at the University of Chicago.
Trump ran in 2016 on the promise to repeal and replace the Affordable Care Act, often referring to the bill on the campaign trail as a "disaster" and a "jobs killer."
Yet developing a viable replacement for the ACA has proven a harder feat than slamming it at a campaign rally, and thus far attempts to do so have failed.
With Trump's approval ratings hovering around 40%, setting record lows for a new administration, Obama's embattled health care act is now more popular than the president seeking to repeal it — a point Obama has apparently been reveling in.
The former president's mini-victory lap came as Trump failed to jam a replacement bill through Congress before the weekend. The administration's hopes were dashed by a Congress more concerned with passing a palatable bill than handing Trump a legislative victory before his 100th day in office.
[image via Ververidis Vasilis / Shutterstock.com]
Have a tip we should know? [email protected]
Aidan McLaughlin - Editor in Chief