On Gay Pride Weekend, Project Aims To Introduce Minnesotans To Their LGBT Neighbors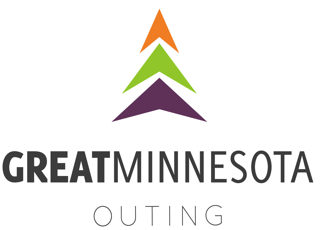 All across the nation tomorrow, America's LGBT population and their friends, family, and allies will unite in parades across the country celebrating the yearly tradition of Pride, always the last weekend in June to commemorate the Stonewall Riots of 1969, widely recognized as the first gay rights manifestation. And with the latest battleground state for same-sex marriage being Minnesota this November, a group of young Minnesotans are asking their neighbors to introduce themselves to their community as gay, and explain why the vote is so important.

RELATED: Hillary Clinton's Gay Pride Month Message: 'We Will Not Rest Until Equal Rights Are A Reality'

The Great Minnesota Outing, explains founder Jon Staff*, is a project dedicated to making people come out to their friends and neighbors in the most public way possible, to make those around them realize who will personally be affected by the same-sex marriage vote. The project, which collects videos of LGBT Minnesotans explaining why they want to have the legal ability to marriage and a social recognition of their relationships and posts them online. The videos will play at today's Twin Cities Pride Festival in addition to their place online. This November, Minnesotans will face a ballot initiative to add a constitutional amendment to ban gay marriage.
The project is based in sleepy lakeside town Bemidji, where, Staff tells Mediaite this morning, he had the exceedingly weird experience of being on the cover of the local paper Bemidji Pioneer. "This morning my local paper ran a front page story that I'm gay," he noted, "that's a pretty weird feeling… sharing this fact about myself is an instant switch in the minds of people that I know who now know this about me." And that, he says, is what distinguishes his project from similar ones such as "It Gets Better"– the personal sacrifice those participating have to make in being public about their life. "We ask something difficult of people, but because it's difficult," he explains, "it's more powerful." He adds that donating money or volunteering time doesn't have the same impact on a vote like this one.
While he notes that many of the videos have been from the more urban and liberal areas of the state, Staff is also content with the reaction from greater Minnesota. "The message is not really about a certain neighborhood in Minneapolis or San Francisco, it's about being a part of this amazing thing called marriage… love and commitment, and sharing your life with someone for the rest of time."
The group will be accepting and airing videos until November at their website, starting today, and the team is traveling the state to help with filming. The first video– Staff's discussion of how he came out to his family and why the vote matters to him– below:



*full disclosure: Staff and I have known each other since 2007 and we went to college together.


—–
» Follow Frances Martel on Twitter
Have a tip we should know? tips@mediaite.com