Updated: Only 2 Hillary Clinton Emails 'Bore Marking Indicating' Classified Info, and Both Were Errors
At Tuesday's press conference announcing that no charges would be filed against presumptive Democratic presidential nominee Hillary Clinton over her handling of email as secretary of state, FBI Director James Comey claimed that a "very small number" of emails sent or received by Secretary Clinton "bore markings indicating the presence of classified information."
We now know that the "very small number" Comey referenced was two, that neither email was sent by Hillary Clinton, and at Wednesday's State Department daily briefing, we learned that the notations contained in both of the emails in question were the result of human error. Here's State Department Press Secretary John Kirby explaining those two emails:
What neither Kirby nor the New York Times explained about those two emails is that neither of them was properly marked classified. As I reported Wednesday, both emails bore the notations that Kirby described, which are called "portion markings," but neither of them featured the "overall classification" marking that is required by the "Marking Classified National Security Information" training manual, which would have looked like this example from that training manual: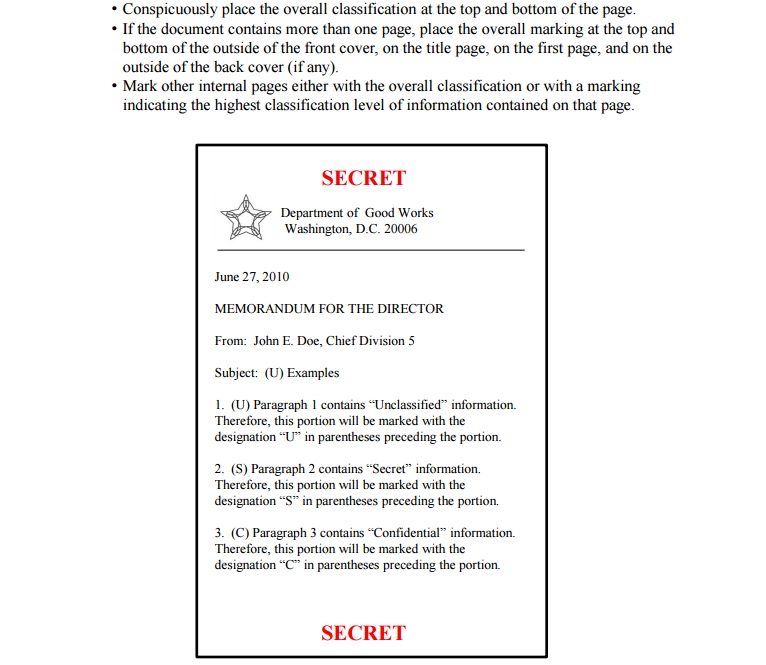 That's why Comey couldn't claim that the "very small number" of emails, which turned out to be the smallest possible number you could still use in the plural, were "marked classified," because they weren't. They bore incomplete markings, and those markings themselves were in error.
Update: In testimony before Congress today, FBI Director James Comey confirmed the "portion markings," and said he "thinks" there were three such emails that bore the incomplete designations:
This is an opinion piece. The views expressed in this article are those of just the author.