O'Reilly: Trump Was Getting 'Fair Payback' Against Liberals, Media by Calling Out 'Both Sides'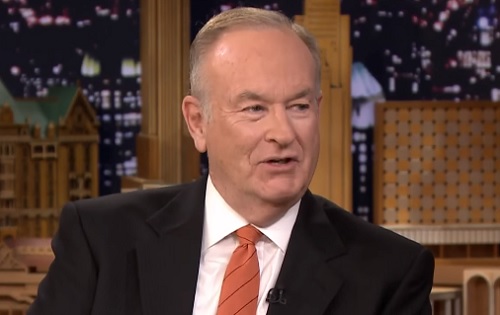 Bill O'Reilly has reviewed Donald Trump's barnburner of a Tuesday press conference, and he concluded that the president was correct in calling out both sides of the race-fueled confrontations in Charlottesville.
In a column for The Hill, O'Reilly slammed the media over several TV news segments that delivered critical coverage of Trump's remarks. O'Reilly said the current controversy is the latest effort to destroy Trump after the media and the left found an opportunity to revive the discussion about whether the president is racist.
"President Trump made the mistake of injecting different opinions into a story where only one point of view is tolerated by the media: Nazi thugs are totally responsible for everything that happened in Charlottesville. Period. If you dissent then you are a Nazi sympathizer."
It bears mention that all three big cable news outlets announced that they reached out to Republicans for their input about Trump's comments, but couldn't find anyone interested in talking.
O'Reilly went on to say that Trump's actions are a combination of playing to his base and mocking the media for their obsession with white nationalists.
"So the president vents by attacking "fake news" and highlighting the sins of the left every chance he gets. For him, this is fair payback for what he has endured. He sees his opponents as dishonest, deserving of constant disparagement.

That's what is happening in the Charlottesville situation. Mr. Trump knows that Nazi sympathizers are bad people but to him they are few in number and have little significance."
O'Reilly concluded that Trump was damaged by the controversy since leftist counter-protesters would receive more favorable media coverage than white supremacists, no matter if their actions were better or worse. He also wrote that Trump shouldn't have made his comparison, and needs to pick better battles to fight if he wants to win the "civil war" against the political left.
[Image via screengrab]
— —
>> Follow Ken Meyer (@KenMeyer91) on Twitter
Have a tip we should know? tips@mediaite.com