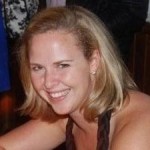 The featured diplomatic mot du jour yesterday was, in some circles, less special pardon than balkanization. And while both referred to journalists, only the latter, evoked by the New York Times' William Grimes in the New York Observer, dealt with food.
The event of such geopolitical import? Why, only the pending announcement of a successor to fabulous Frank Bruni — colorful critic extraordinaire, populist man of the people — who is just weeks away from "hanging up his napkin," as NYT executive editor Bill Keller ultimately put it an internal memo knighting culture editor Sam Sifton as the man for the job. The memo called the choice of Sifton "both obvious and eccentric"; the same could have been said for the 2005 tapping of Bruni, then head of the Times' Rome bureau by way of Washington DC.
Tuesday night, the Observer's John Koblin had set off a short-lived round of speculation when he reported that Bruni's replacement would be made public by the end of the week. (One can't help but imagine Keller tapping his fingers together in satisfaction, Monty Burns style, as he then released the news just hours later.) Koblin floated a few names for the job – Sifton not among them – but he also, per Grimes' point, noted the similarities between the prestige of restaurant criticism in New York City and the fall of the Ottoman Empire, quoting Ruth Reichl, herself a former Sultan:
"[Craig] Claiborne could make or break restaurants. Mimi Sheraton wielded that power with more glee than anyone before or since and she, too, could make or break restaurants. But over the years, we've seen decreasing amounts of power. … I think people read the column with interest especially when it's a good writer, but whether people take that word as gospel? That has really changed. There are so many knowledgeable people weighing in!"
But one such knowledgeable person, Josh Ozersky, once of Grub Street and currently of Citysearch (itself a cacophany if ever there was one) sees a consolidation of power above the anarchy. "While it's true that the field of food criticism has become Balkanized (sic), and that there are many, many more voices than there ever were before, that only gives the remaining 'legitimate' critics greater authority," he wrote. "No matter how many raves a place receives from the likes of me or Easy Ed [Levine, of Serious Eats], a pan in the Times will kill it."
Bruni did not shy from the critical pan; a retrospective on Eater yesterday calculated that the man had stripped 24 stars from 17 restaurants over his 5-year tenure, including a surprise downgrade of Danny Meyer's flagship Union Square Café in his third-to-final filing yesterday. Luckily for readers who cherish the cutthroat, there are early indications that Sifton will pull no punches either. In a gloriously blunt Talk to the Newsroom Q&A in 2007 during his stint as culture editor, Sifton responded to allegations of anti-semitism from an aggrieved Jewish theater group thusly: "The Jewish Theater of New York has been putting on substandard work for more than a decade and was showing no sign of improvement…. Mr. Tenenbom can cry censorship all he likes. He might be better served by writing better plays." Sharpen those knives!
He'll need the weapons: as Ozersky notes, the current medley of opinions is often about, rather than above, the words of the Major Critic. Indeed, a cottage industry has sprung up around the topic of Frank Bruni himself: Eater has for years laid down odds on the outcomes of his reviews – going so far as to carefully differentiate between "two luke-warm stars" and "an encouraging, nurturing one star" in their bets (which were promptly themselves audited). Perhaps the best representation of the Internet's offbeat infatuation with dear Bruni is the tragically dormant Bruni Digest, in which author Jules Langbein "[sat] on a dirt mound somewhere in Brooklyn with my ears pricked, waiting for … Bruni, who I imagine to be a Venetian count in a huge ruffled collar, to dole out stars from the inside breast pocket of his brocaded chamber robe."
Indeed, Bruni cut a hedonistic figure (the man was unable to write about steak without describing the stains it made on his shirt and lap) with a glutton's love for food both four-star and fast. His upcoming memoir, Born Round, describes in affecting detail his lifelong struggle with his weight and includes many a food-porn description, whether of his mother's chicken divan or his first crackling bite of duck breast. But it also recalls such details like his childhood appreciation for Farah Fawcett's hair and the playlist (think: Eurythmics) that provided the soundtrack to his sporadic workouts. It is not unlike his reviews, which touch on the soft shell crab but also the hard bodies of the servers bearing it, describing the menu but also the music. He has even been known to write in drag.
Predictably, not all of the balkanized bloggers have been charmed by Bruni's creativity; many a snob — Serbia? — has sniffed that the critic would do better to just focus on the food. Those types may find solace in Sifton: where Bruni is an eater, Sifton is a chef: the former writes in Born Round of inhaling cold sesame noodles on his futon, while his successor will teach you how to make them. Still, Sifton brings the necessary acerbic cheer and a deep well of cultural knowledge to the role. Like Bruni, he was chosen to, in Bill Keller's phrasing, provide "the lift". And the lilt: in the ever-more democratic food writing universe, it's crucial for the Times to maintain its unique voice.
It's also crucial to maintain anonymity. Like it did with Bruni, the Times stripped Sifton's profile photo from the site in advance of the announcement. But Google caches die hard, and already a pair of Sifton snapshots are circulating on the Internet and in the kitchens of restaurants citywide. Gawker wasted no time in soliciting Photoshopped suggestions for Sifton's inevitable disguises, with responses ranging from mashups with Anna Wintour to Vladamir Putin (shirtless, natch) to Kate Gosselin. (In a nice meta twist, one of the house recommendations featured the mug of Bruni himself.) Keller, for his part, dismissed the rising moans that Sifton is too recognizable:
A review is almost always based on multiple, unannounced visits at different meals, and a reviewer's own experience can be cross-checked with intelligence from others. So, while we don't intend to put Sam's face on sides of MTA buses, I'm not going to lose a lot of sleep over this. And, don't forget, New York has some of the world's best cosmetic surgeons.
Those familiar with Sifton's work since his Mugger days alongside Russ Smith at theNew York Press seem thrilled by his prospects. The blogosphere's most potent quotable, Eater's Lockhart Steele, called the late 90's-era Press his "bible" and noted in an email that "if Sifton brings even just a few strands of that DNA to the NYT restaurant review scene, it'll be fantastic." (He also issued a word of caution to any would-be lotharios, noting that he and a friend visited the bar Botanica in 1996 based on its recommendation, by Sifton and his staff, as Best Hetero Pickup Scene: "In retrospect, or at least our experience, they were probably joking.")
I left a comment on the Times' Diner's Journal blog asking the incoming critic what had changed the most since he last wore the restaurant critic hat years ago at the New York Press, and in his generous response, he honed in on the obvious:
The biggest change in restaurant criticism since my days at NYPress is — hands down — the Internet. I don't know that I trust the opinion of that guy who loved the sandwiches at Xie Xie and wrote about it on his blog, or Yelp, or Eater, or Midtown Lunch. (Why prevaricate? I don't trust his opinion.) But boy oh boy do I like the photographs he's posted, the menu he's scanned, the information he's provided for all to share. For myself, I look forward to joining that discussion.
And we, the wee Bulgarias of the blogosphere, the Macedonias of the media, look forward to it too. Bon appetit.
[Ed. note: After much debate, we went with lower-case "b" for "balkanized," named though it is for a properly-named region, based on careful study and reliance on our own bible, Merriam Webster Online.]
Katie Baker has contributed to Gawker, the Yale Daily News, Young Manhattanite, and US College Hockey Online. Her blog can be found here. She also has a day job.
Have a tip we should know? [email protected]