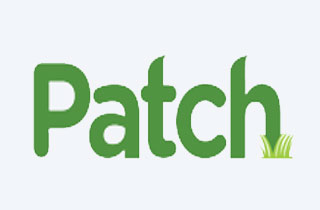 Patch, one of the few sites that supported local journalism across America, just laid off hundreds of its staffers today via conference call, with some estimates pegging the layoffs at 90% of Patch's staff.
"[Parent company] Hale Global has decided which Patch employees will receive an offer of employment to move forward in accordance with their vision for Patch and which will not," Patch COO Leigh Zarelli Lewis said in the call. "Unfortunately, your role has been eliminated and you will no longer have a role at Patch and today will be your last day of employment with the company."
Here's the audio of the conference call itself, via:
Some background: earlier this month, AOL, the creators and former owners of Patch, spun off the company and sold it to turnaround firm Hale Global in an attempt for Patch to regain financial solvency. This, according to tipsters speaking to Jim Romenesko, may likely be the reason that the company laid off two-thirds of their staff. "Technically, we were laid off by AOL," a former editor speculated. "I presume that was a condition set by Hale. Second, I have it on good authority the layoffs were 80 to 90 percent of Patchers."
Added another: "I was told middle managers in editorial were on a call earlier this week and being asked about which local editors are worthy. Based on info from HQ, I had one of the top sites in all of Patch for the past 2 years, but now I'm on the outs. Sounds like politics and not performance is the deciding factor for most, if not all, of us."
Upon hearing the news, journalists flooded the comments section of Romenesko.com to reach out to former Patch employees, offering possible job leads.
>> Follow Tina Nguyen (@Tina_Nguyen) on Twitter
Have a tip we should know? tips@mediaite.com