People's Venmo Payments for Cuban Food Keep Getting Blocked Due to Sanctions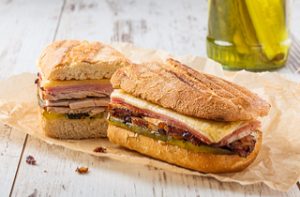 If you're going out for some delicious ropa vieja and mojitos and are planning to split the bill the bill with Venmo, you should consider putting something, anything other than "Cuban food" in the "What's it for?" section. If you don't, your payment is probably going to get blocked due to U.S. sanctions on Cuba.
Buzzfeed staffers learned this recently when a group of them went out to lunch and attempted to divide the check. When they tried to give each other money, they were met with a message that said the payment was "pending review by [their] compliance team." When the staffers reached out via e-mail, their customer service reps provided a more detailed explanation, saying that they are "responsible for complying with U.S. sanctions administered by the Office of Foreign Assets Control."
Apparently, it's not just Cuban food. You also might want to watch out if you're trying to pay a friend for the movie Dirty Dancing: Havana Nights, though it's probably best you skip that movie anyway. When the Buzzfeed team Tweeted about what happened, they found that paying people for anything related to Cuba proves difficult.
@MattZeitlin wait i tried to venmo alanna for dirty dancing havana nights and also got flagged!!!

— aude (@audevwhite) December 27, 2016
Venmo flagged my payment for "Cuba??" as Illegal…but didn't flag the payment for "Makin' it rain on them hoes ?". I have questions.

— miss_katiedee (@miss_katiedee) November 22, 2016
Maybe just use "Makin' it rain on them hoes ?" for every payment always.
[image via Hans Geel / Shutterstock.com]
Have a tip we should know? tips@mediaite.com