Piers Morgan Gets Called Out for Lying About Women Sending Him Photos of Their Chests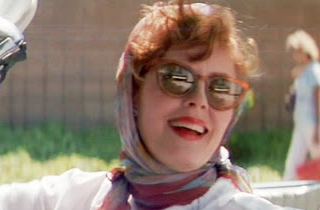 Ever since Susan Sarandon rocked a cleavage-bearing outfit to the SAG Awards a few days ago, Piers Morgan has been on a one-man mission to make her feel really bad about it.
Morgan and Sarandon got into a spat over Twitter, and, never content to let something die, he issued the following tweets:
Won't be long before feminazis start attacking me as 'sexist' for retweeting the cleavage tweets their fellow feminists are sending me….

— Piers Morgan (@piersmorgan) February 5, 2016
I'm under cleavage attack.

— Piers Morgan (@piersmorgan) February 5, 2016
Woke up to hundreds of cleavage tweets from feminists.
If guys did that to a feminist writer she'd scream for their arrests.
I just laughed.

— Piers Morgan (@piersmorgan) February 5, 2016
That's a pretty crazy plot twist that never actually happened.
The good folks over at Vocativ ran an analysis of all the tweets he got between 10:00 last night and 10:00 this morning. He got a total of four cleavage photos. His Twitter handle was included in eight other cleavage shots that were directed toward Sarandon, too. She, in total, got 59 photos of cleavage, so it looks like her followers are as supportive as their bras.
Oh! I guess Morgan got five if you count this:
Hey @piersmorgan…from one arse to another…how do you like this??? pic.twitter.com/vOIJPQj8b4

— Jason Jacob (@JJthemanc) February 5, 2016
When it comes to trying to start drama over another person's choice of clothing, Sarandon said it best when she played the titular Louise in Thelma & Louise: "Where do you get off behaving that way with women you don't even know, huh? How'd you feel if someone did that to your mother or your sister or your wife?"
[image via screengrab]
For more from Lindsey, follow her on Twitter.
Have a tip we should know? tips@mediaite.com