Police Had Korryn Gaines' Social Media Accounts Deactivated During Fatal Standoff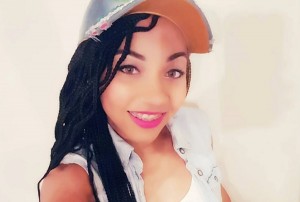 One of many thorny and disturbing issues to emerge from the police shooting of 23 year-old Korryn Gaines and her five year-old son is the fact that, at the request of the Baltimore County Police, Facebook temporarily deactivated the young woman's Facebook and Instagram accounts during the standoff that resulted in her death. Gaines' killing has become a rallying point for activists who are concerned that police killings of black women don't receive the media attention that they deserve. Gaines' is the ninth such killing this year, seven of which involved suspects who, like Gaines, were armed.
Police were serving a warrant on Gaines' apparent boyfriend for assault, as well as warrant on Gaines for failure to appear on a traffic violation. From The Washington Post:
According to police, no one responded to 10 minutes of door knocking, even though they could hear several people inside. When officers obtained a key to the apartment, they found Gaines sitting on the floor — her 5-year-old son was wrapped in one of her arms. In her other hand was a shotgun.

Around 3 p.m., after several hours of negotiation, police say Gaines raised the gun at officers and told them that she would kill them if they did not leave. The officers opened fire.

"Perceiving not only her actions, but the words she used, we discharged one round at her, in turn she fired several rounds back at us," Police Chief Jim Johnson said during a news conference on Monday night. "We fired again at her, striking and killing her. Tragically in this circumstance, the child that was also in the dwelling was struck by a round."
The child was hit in the arm and is in good condition.
During the several-hour standoff, police say they requested that Gaines' social media accounts be suspended, a request that was eventually granted:
Police said Gaines was posting video to her social media pages during the standoff. Facebook took down her profile on that social media site, and also deactivated her Instagram account. Facebook owns Instagram, a photo and video sharing platform.

The photos, videos and other information on the accounts were not deleted, police said, but were preserved as evidence.
According to a statement by police, they requested the suspension out of safety concerns. "Gaines was posting video of the operation, and followers were encouraging her not to comply with negotiators' requests that she surrender peacefully," the statement read, adding "This was a serious concern; successful negotiations often depend on the negotiators' ability to converse directly with the subject, without interference or distraction during extremely volatile conditions."
In this case, the police rationale sounds reasonable, but in the case of Philando Castile, a free and open social media broadcast was crucial in providing transparency and hope for accountability, making the power of suspension an important one. According to the police statement, that power rests solely with Facebook, whom they say " evaluates law enforcement requests and determines what action will be taken."
Have a tip we should know? tips@mediaite.com