Politicon Drops Milo Yiannopoulos as a Conference Speaker Without Telling Him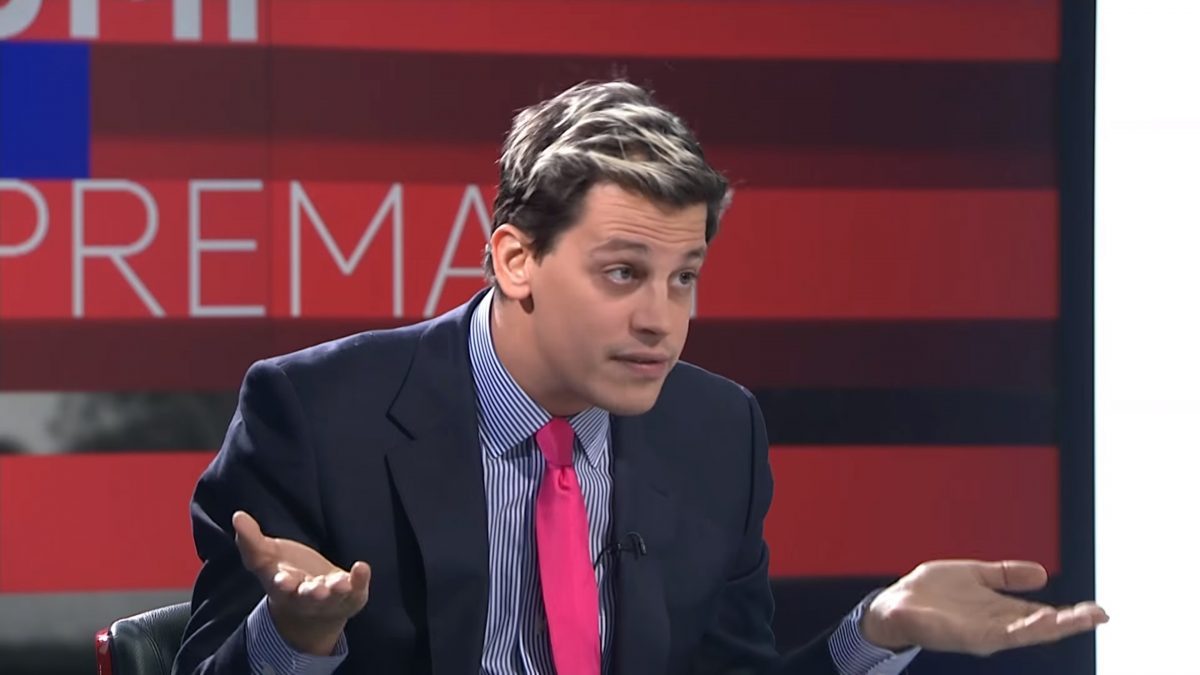 After less than 24 hours of public outrage, former Breitbart News editor and self-proclaimed troll Milo Yiannopoulos has been disinvited from the political punditry extravaganza Politicon.
Yiannopoulos planned to speak "about the institutional Left's systematic protection of sex offenders who share its politics, as well as his experiences being wrongly smeared as an advocate for a crime of which he is in fact a victim" and billed his attendance at Politicon as his "return to the front lines of the American culture wars," but the conference organizers saw it differently.
"We've had a few [changes] since our announcement, both Milo Yiannopoulos and Anthony Scaramucci are no longer attending," a Politicon spokesperson told Mediaite today.
However, this information was apparently not relayed to Yiannopoulos before reporters — who began tweeting about his cancelled speaking gig last night — caught wind of it, as Yiannopoulos told Mediaite this morning that talk of his event getting canned was just "wishful thinking" and that he was "still on the books."
When alerted of the official cancellation of his Politicon talk, Yiannopoulos told this reporter, "Personally I couldn't give a shit."
"I subject myself to this continuous hell because unlike the needy, vacuous, desperate grifters of conservative media, I actually care about my fans and the stuff I talk about," Yiannopoulos added. "No amount of cancellations from now until the end of time will ever deter me from trying. Next!"
Yiannopoulos' would-be attendance at Politicon was not noticed by many until yesterday and this morning, but when activists and reporters began drawing attention to Politicon booking him, the outrage quickly spread. It even resulted in one Politicon speaker cancelling her appearance at the event.
hey friends

I did not know the line-up when I confirmed, but knowing what I know now, I won't be appearing at Politicon.

Someone invite me to do something else that wknd. Xo, Cam

— Cameron Esposito (@cameronesposito) August 23, 2018
The whole ordeal mimicked Yiannopoulos' CPAC 2017 debacle, in which the conservative conference invited him and quickly disinvited him due to many on the right voicing outrage at his attendance and accusing him of defending pedophilia in an old interview.
As for the rest of Politicon, this year's incarnation of the annual event is slated for October 20-21 and will be held in Los Angeles, California. Other speakers include everyone from leftist pundits Cenk Uygur and Hasan Piker of The Young Turks, to far-right commentators like Ann Coulter and Tucker Carlson.
[image via screengrab]
Follow the author on Twitter (@calebecarma).
Have a tip we should know? tips@mediaite.com