Poll: Majority of Voters Feel Attorney General Sessions Lied Under Oath and Should Resign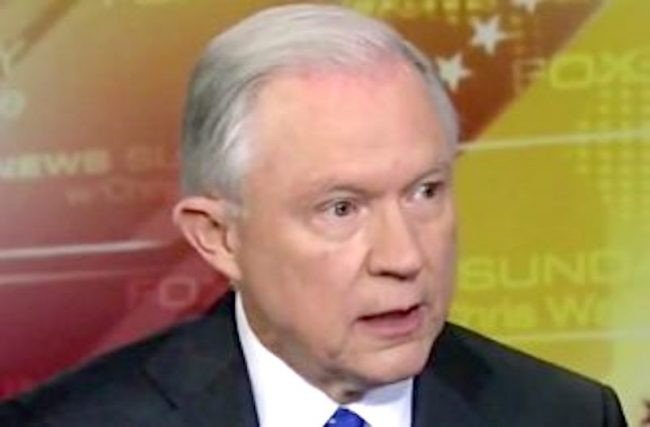 Following Attorney General Jeff Sessions announcement that he would recuse himself from any investigations into the Trump campaign in the wake of reports that he spoke to the Russian ambassador prior to the election, a new poll from Quinnipiac shows most American voters want Sessions to resign.
According to the survey results, 52% of respondents agree that Sessions lied under oath at his confirmation hearing when he voluntarily told Sen. Al Franken (D-MN) that he did not have any communications with the Russians. (It was later revealed he met with Ambassador Sergey Kislyak twice.) 40% of those surveyed do not feel Sessions was dishonest in his testimony.
The results are nearly the same when voters are asked whether Sessions should resign. 51% feel the former Alabama senator should step aside compared to 42% who do not think he needs to resign. As one would expect, the results fell along partisan lines. 80% of Republicans don't want the attorney general to quit while 83% of Democrats do. A majority of independents (52%) want Sessions to step down.
Voters were also asked how they felt about Sessions actions in this matter. 34% responded that they were illegal, 29% said what he did was unethical but not illegal and 30% felt they were not seriously wrong.
As far as concern about President Donald Trump's relationship with Russia, 61% state they are either very or somewhat concerned, compared to 38% who are "not so concerned" or "not concerned at all." 66% support an independent commission to investigate any potential links between Trump and Russia while only 30% oppose it.
[image via screengrab]
—
Follow Justin Baragona on Twitter: @justinbaragona
Have a tip we should know? tips@mediaite.com