#PresidentObamaNotBarry: NYT Columnist Maureen Dowd Inspires Blizzard of Backlash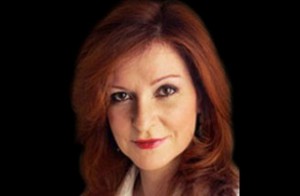 Niche liberal New York Times columnist and longtime Hillary Clinton-baiter Maureen Dowd inspired a furious backlash on Twitter Sunday with her latest column, entitled "The Clinton Contamination." The premise of the column is that the former secretary of state's handling of emails, which the FBI has decided was not criminal, has nonetheless tainted President Obama, but that's not the part that's drawing the ire of Twitter users who have made their displeasure with Dowd a trending topic, it's the disrespectful reference contained in this paragraph:
The president and his aides attempted to keep a rein on Clinton's State Department — refusing to let her bring in her hit man, Sidney Blumenthal.

But in the end, Hillary's goo got on Obama anyhow. On Tuesday, after Comey managed to make both Democrats and Republicans angry by indicting Clinton politically but not legally, Barry and Hillary flew to Charlotte, N.C., for their first joint campaign appearance.
Dowd's reference to President Obama as "Barry," coupled with her deviation from the convention of using the honorific on first reference (she calls him "President Obama" once at the end of the article, "Obama" eight times, "Barry" once, and "the president" twice) have Twitter users crying foul with the hashtag #PresidentObamaNotBarry:
Ms. Dowd can be as disrespectful as she wants. Won't change the fact that history will forget her but not him. #PresidentObamaNotBarry

— Aღanda (@GrnEyedMandy) July 10, 2016
#PresidentObamanotBarry is a derogatory term that @NYTimesDowd has used for years in @nytopinion . It is unacceptably demeaning. Editor?

— Meg Ulmes (@calatayud7) July 10, 2016
The racial context is the entire point. "Barry" is intended to be derisive and belittling. #PresidentObamaNotBarry https://t.co/iCQUFRzBAb

— Peter Daou (@peterdaou) July 10, 2016
@NYTimesDowd-stop attacking the President and women for traction and relevance…ONE @AnnCoulter is ENOUGH. #PresidentObamaNotBarry

— Girls Really Rule. (@girlsreallyrule) July 10, 2016
Not everyone on the hashtag was outraged by Dowd, however, and compared Dowd's offense to others, sometimes inconveniently:
#PresidentObamaNotBarry Is this seriously a thing because a liberal called Obama by his name?! Do U all not remember how Bush was treated?!

— John Ziegler (@Zigmanfreud) July 10, 2016
In 2013, MSNBC viewers complained that hosts sometimes say "Obama" instead of "President Obama" – really https://t.co/ZVVj0rWzhj

— Glenn Greenwald (@ggreenwald) July 10, 2016
Just to note: the brains behind #PresidentObamaNotBarry, @peterdaou, advised the campaign that circulated this. pic.twitter.com/qB3WP9yNXO

— Bae Talese (@elongreen) July 10, 2016

The hashtag was, indeed, the work of former Hillary Clinton adviser Peter Daou, who, it should be noted, had nothing to do with the dissemination of the infamous "Muslim garb" photo. Daou took some hard shots at Dowd in a commentary for Blue Nation Review, then tweeted that post with instructions to bombard Dowd:
If you're offended by @NYTimesDowd calling President Obama "Barry" – use this tag: #PresidentObamaNotBarry https://t.co/Mmt8g3iIdG

— Peter Daou (@peterdaou) July 10, 2016

Maureen Dowd has yet to respond to the backlash on Twitter.
Have a tip we should know? tips@mediaite.com