'Pro-Family' Org Puts Men in Women's Toilets to Protest Men in Women's Toilets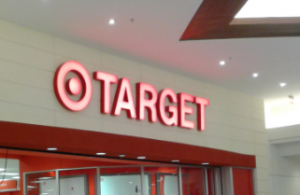 For the past few weeks, everyone has had an opinion on so-called "bathroom bills" that prevent trans individuals from using the restrooms that correspond to their gender identity. One talking point that has gained a whole lot of traction — mainly thanks to Ted Cruz — is that men dressed as women may enter restrooms and assault women and children.
Jake Tapper pushed back on this idea. Curt Schilling lost his job over his refusal to back down on in it. Still, people insist that men in drag will start hurting people, as though molesting a minor or raping a women weren't already illegal. Trans advocates have pointed out that there are no documented cases of that happening before and that trans people are the ones endangered by all of this hype.
Now, the seemingly permanently embattled American Family Association has copped to "testing" Target's new inclusive bathroom policy by sending men into women's bathrooms at the popular store.
Pause. Rewind. A group concerned that men might go into women's bathrooms has been deliberately sending men into women's bathrooms to prove how nervous it makes them for those women and little girls? Yep! Fast forward.
Director of governmental affairs, Sandy Rios, said this:
Listen to hear Rios' interview with Breitbart Daily News below.
[image via screengrab]
For more from Lindsey, go to Twitter or Facebook.
Have a tip we should know? tips@mediaite.com