Washington Post Introduces 'Bottomless Pinocchio' to Deal With Insane Quantity of Trump Fact Checks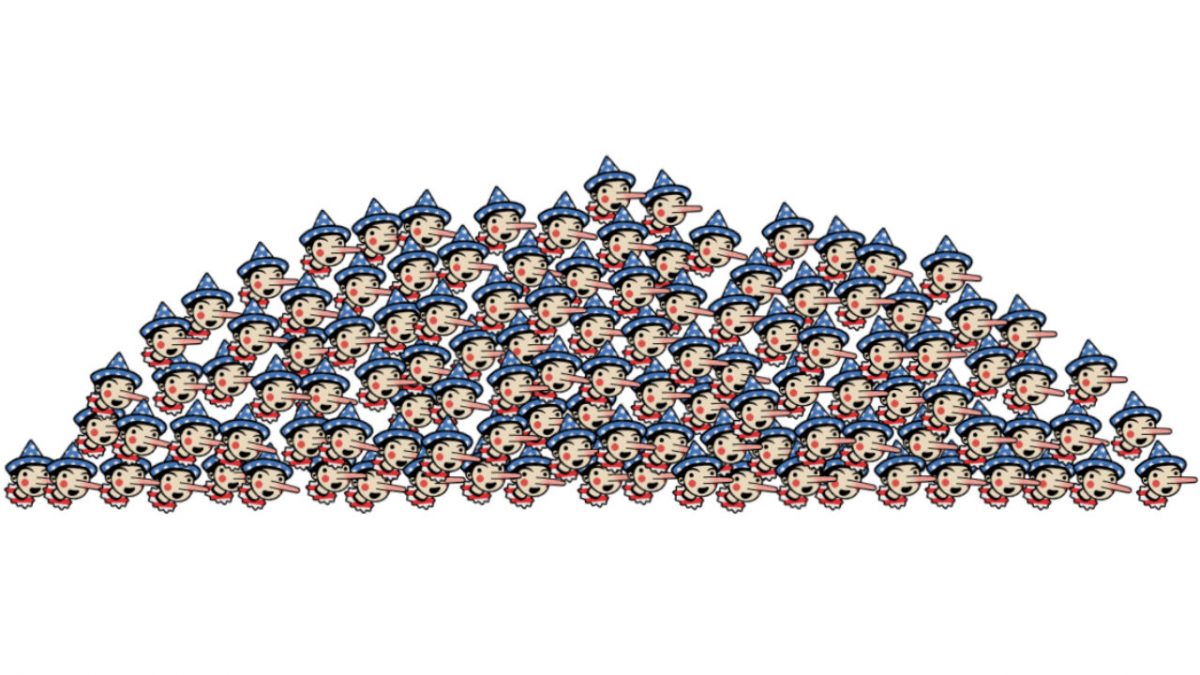 Those familiar with journalistic fact-checking know the Washington Post Pinocchio metric used to categorize levels of untruths. Well, the Post has now introduced the "Bottomless Pinocchio."
What is the Bottomless Pinocchio? Post fact-checker Glenn Kessler explains:
The president keeps going long after the facts are clear, in what appears to be a deliberate effort to replace the truth with his own, far more favorable, version of it. He is not merely making gaffes or misstating things, he is purposely injecting false information into the national conversation.

To accurately reflect this phenomenon, The Washington Post Fact Checker is introducing a new category — the Bottomless Pinocchio. That dubious distinction will be awarded to politicians who repeat a false claim so many times that they are, in effect, engaging in campaigns of disinformation.
Making the cut requires claims that have previously been rated at least 3 Pinocchios and that have been repeated "at least 20 times."
And the Post already has a list of Trump statements that qualify, including false claims of his about his tax cut, the Mueller probe, and the border wall. You can read their full list here.
[image via screengrab]
Have a tip we should know? [email protected]
Josh Feldman - Senior Editor