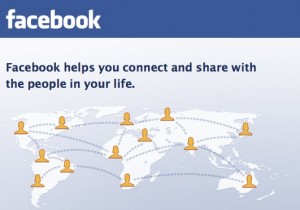 In the latest instance of cyber-bullying to hit national news, an Illinois mother is suing four teenagers on behalf of her son for creating a phony Facebook page representing his image, according to Mashable. But like any respectable lawsuit, the devil is in the details. The complaint (embedded below) alleges that the defendants created a fake profile with the plaintiff's real name, pictures and cell phone number, but also included crude sexual and racist comments through status updates and profile data. Then they friended 580 people.
The fake profile, it's alleged, appeared to be entirely legitimate — with the exception of comments like "obamas pretty cool but hes black sooo…[sic]." The resulting "defamation" and "emotional distress," according to the court documents, damaged the boy's reputation as a member of the community and as an athlete forcing him to "change athletic clubs and coaches." And in addition to the hundreds who saw and read the profile, the lawsuit uses comments left on the page as proof that some believed the phony info: "Dude ur a lil weird postin this stuff on facebook [sic]," read one comment cited.
In the past, we've seen online bullying reach tragic ends — such as in the MySpace suicide case — but the rising prevalence of all sorts of these complaints speaks to the disregard many teens today have toward the internet. In many instances, they fail to grasp the gravity of the situation, ignoring how profoundly a "prank" may affect their victims life, psyche or future. But in some ways, this generation growing up online is the first with such tools at their disposal, and therefore no precedents exist either for etiquette or for consequences. Unfortunately for those like these teens from Illinois, someone must and will be made an example of.
9 24 05 Doe v RC – Facebook Case
[Mashable via Chicago Now]
Have a tip we should know? tips@mediaite.com