Nurse Who Answered Kate Middleton Prank Call Found Dead In Suspected Suicide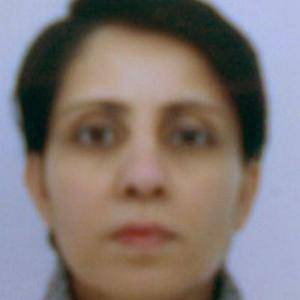 This morning brought a shocking and sad update to the story of the prank call made to Duchess of Cambridge Kate Middleton's hospital. The hospital receptionist who answered the call has been found dead, and reportedly suspected of committing suicide.
RELATED: Radio Hosts Prank Call Kate Middleton's Hospital, Get Details By Pretending To Be The Queen
"The woman's unconscious body was found at an address yards away from King Edward VII Hospital," according to the Daily Mail — and she was pronounced dead at the scene. The Mail and a few other UK news outlets have reported that it is suspected to be a suicide. Police are treating it as "unexplained" and are not treating it as suspicious.
The woman — who reportedly was a hospital nurse working as a receptionist at the time — answered the call from the two Australian radio presenters while the Duchess was being treated for acute morning sickness at the hospital. She transferred them to a nurse who, despite the pair's poor accents and impersonation, provided updates and information about the Duchess' condition. Since then, the hospital came under fire for poor security and breach of patient confidentiality — more so, of course, given who that patient was.
Circumstances and details surrounding the death are still unknown, so it's important to note that we don't know for certain what happened.
UPDATE: The full hospital statement below, via the BBC's Stuart Hughes:
It is with very deep sadness that we confirm the tragic death of a member of our nursing staff, Jacintha Saldanha.

Jacintha has worked at the King Edward VII's Hospital for more than four years. She was an excellent nurse and well-respected and popular with all of her colleagues.

We can confirm that Jacintha was recently the victim of a hoax call to the hospital. The hospital had been supporting her throughout this difficult time.

John Lofthouse, Chief Executive at King Edward VII's Hospital, says: "Our thoughts and deepest sympathies at this time are with her family and friends. Everyone is shocked by the loss of a much loved and valued colleague."

Lord Glenarthur, Chairman of King Edward VII's Hospital, says, "This is a tragic event. Jacintha was a first class nurse who cared diligently for hundreds of patients during her time with us. She will be greatly missed."
UPDATE II: Statement from St. James' Palace, via The Daily Beast:
The Duke and Duchess of Cambridge are deeply saddened to learn of the death of Jacintha Saldanha. Their Royal Highnesses were looked after so wonderfully well at all times by everybody at King Edward VII Hospital, and their thoughts and prayers are with Jacintha Saldanha's family, friends and colleagues at this very sad time.
Have a tip we should know? tips@mediaite.com