Rep. Pete Sessions Says That Pulse Wasn't a Gay Club, But Rather 'A Young Person's Nightclub'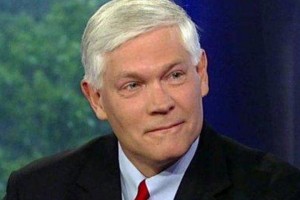 Let's review a few things!
First, this is the statement you'll see if you go to the website of the club that was shot up in the early hours of Sunday morning:

Next, there have been a number of vigils for the victims of the attack. Notably, they've been organized by LGBT organizations and groups. Thousands of people congregated last night outside of the Stonewall Inn in New York City, for instance. The Stonewall is, of course, widely believed to be the birthplace of the gay rights movement. Other public figures have responded by coming out of the closet in solidarity. Essentially, the acceptance of the shooting as a direct attack on the LGBT community has been bipartisan.
Finally, there's this guy. Texas' Congressman Pete Sessions was once known as being the man who submitted a bill proposing that the United States recognize magic as a "national treasure." Now, he can add the following statements to the list of things that will surely make him infamous:
Asked Rules Chair Sessions if Orlando shooting changes calculation on LGBT Maloney amdmt. He argued Pulse was not a gay club.

— Daniel Newhauser (@dnewhauser) June 14, 2016
"It was a young person's nightclub, I'm told. And there were some [LGBT ppl] there, but it was mostly Latinos" https://t.co/c5qvdSk0kF

— Daniel Newhauser (@dnewhauser) June 14, 2016
Obviously, there has been some anger over his statements. Many perceive them as diminishing the deaths of those who were killed at a place with Google results that look like this:

Denying that the attack had anything to do with homophobia is seen by some as disrespectful to the dead and wounded.
[image via screengrab]
For more from Lindsey, head to Twitter or Facebook.
Have a tip we should know? tips@mediaite.com