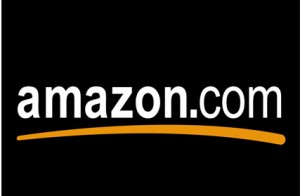 Well this gives new meaning to the term "cyber Monday." Multiple sources are reporting that US based, multinational online shopping site Amazon.com is allowing its massive server capacity to assist the technology company that is serving WikiLeaks.org, particularly in light of an apparent hacker attack (known as DDos) that brought the site to its knees. Updated.
Writing for the Wall Street Journal, Jennifer Valentino-DeVries reports:
WikiLeaks, the website that published a quarter-million sensitive diplomatic cables on Sunday, is using Amazon.com Inc. servers in the U.S. to help deliver its information. It sounds like an odd choice, but it could make sense.

The site cablegate.wikileaks.org, which WikiLeaks is using for the diplomatic documents, is linked to servers run by Amazon Web Services in Seattle, as well as to French company Octopuce. Wikileaks.org, the site's front page, links back to Amazon servers in the U.S. and in Ireland. Several Internet watchers, including technologist Alex Norcliffe, reported earlier on WikiLeaks' use of Amazon services.

Amazon and WikiLeaks did not return requests for comment.
Given the embarrassment that the WikiLeaks dump has caused the United States government, and arguably done irreparable damage to American diplomatic efforts, its rather stunning to learn that a U.S. company is lending "technical support" for WikiLeaks. The holiday boycott of Amazon.com will start in 3…2…1…
Update: Mediaite's lead developer and all around technical guru Scott Smitelli clarifies:
In addition to being an online retailer, Amazon also serves as a web hosting company. They haven't given WikiLeaks any bandwidth or server capacity as a sign of support or solidarity — WikiLeaks pays Amazon for web hosting (and they pay a significant amount, judging by their traffic estimates). Amazon isn't "supporting" or "lending servers to" anybody; they are a neutral data carrier like everybody else.
AP reports (via Talking Points Memo) that WikiLeaks appears to have lost its main Web host Amazon.com:
The main website and a sub-site devoted to the diplomatic documents were unavailable from the U.S. and Europe on Wednesday, as Amazon servers refused to acknowledge requests for data.

Availability of the sites has been spotty since Sunday, when it started to come under a series of Internet-based attacks by unknown hackers. WikiLeaks dealt with the attacks in part by moving to servers run by Amazon Web Services, which is self-service.

Amazon.com Inc. would not comment on its relationship with WikiLeaks or whether it forced the site to leave. Messages seeking comment from WikiLeaks were not immediately returned.
Have a tip we should know? tips@mediaite.com