Report: Chris Christie is Officially Being Considered to Replace Departing Sports Radio Icon Mike Francesa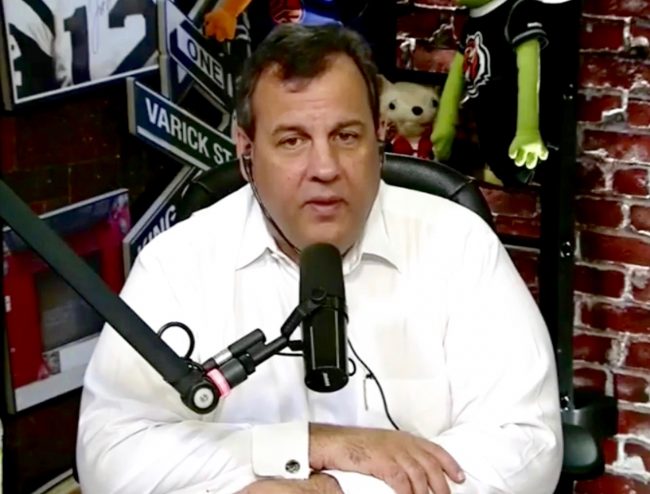 Speculation has been rampant that New Jersey Governor Chris Christie's next job will be in sports talk radio, where he would take over for WFAN afternoon drive star Mike Francesa, who is leaving the New York radio station in December after a 30-year run. And now, the man in charge of picking Francesa's replacement has officially confirmed that the New Jersey Governor is in the running.
According to New Jersey newspaper The Record, Mark Chernoff — the program director of WFAN and vice president of CBS Radio New York — said that Christie is indeed on the list to succeed Francesa, arguably the genre's pioneer.
"I would certainly at least want to consider him," Chernoff said of Christie. "If he's interested and we're interested, it's worth pursuing."
Christie frequently appears on the station as a guest host of the Boomer & Carton morning drive show. He is a passionate fan of the New York Mets and Dallas Cowboys. And he recently made some waves in Philadelphia over his comments that fans of the Philadelphia Phillies are "angry," and that "it's not safe for civilized people" to visit their stadium.
The Governor's office did not comment to The Record about the report, but he's previously been candid about his sports talk aspirations.
"As my son said – he said, 'I can't believe I've been listening to you talk about sports my entire life and that someone might actually pay you to do that,'" Christie said on the New York sports channel SNY. "He said, 'I can't imagine how great that would be for you.' And so, yeah, that's certainly one of the things that I hope I'll have a chance to consider when I get out and stop being Governor."
Read the full report here, via The Record
[image via screengrab]
——
Follow Joe DePaolo (@joe_depaolo)
Have a tip we should know? tips@mediaite.com
Joe DePaolo - Senior Editor