Report: Rep. Weiner Advised Former Porn Star To Lie To Press, Offered Her PR Help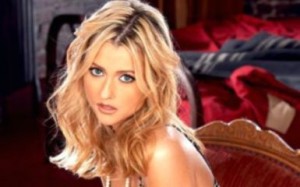 Rep. Anthony Weiner's "Weinergate" scandal continues to present us with new bits of information, even after the Congressman held a rather lengthy press conference yesterday afternoon admitting guilt and expressing regret. Yesterday, Weiner shared that he had sent various flirtatious and/or revealing pictures and messages to six women over the course of three years, some while he was married. He insisted that he did not use government resources nor his time at work to send these.
Now, TMZ has revealed that Weiner advised one of those women to lie about the nature of their online interactions. Weiner also offered the woman, former porn star Ginger Lee, help from his own PR team – a move which may land him in even deeper trouble.
This is what Weiner emailed Ginger Lee on June Ist:
The key is to have a short, thought out statement that tackles the top line questions and then refer people back to it. Have a couple of iterations of: "This is silly. Like so many others, I follow Rep. Weiner on Twitter. I don't know him and have never met him. He briefly followed me and sent me a dm saying thank you for the follow. That's it."
And on June 2nd, he wrote:
Do you need to talk to a professional PR type person to give u advice? I can have someone on my team call. [Yeah, my team is doing great. Ugh].
In addition, he presented yet another possible statement for Ginger Lee to reiterate to the press:
"I have nothing to do with the situation involving Rep Weiner. I follow his twitter feed. And for a brief time he followed me. Much has been made of the fact that I have posted about my admiration for Rep Weiner and his politics. All I can say about that is that I'm a fan of his. Rep. Weiner sent me one short direct message thanking me for following him. I have never met Rep. Weiner and he has never sent me anything innappopriate (sic) …"
House Democratic leader Nancy Pelosi has already called for an ethics investigation into Weiner's actions.
h/t TMZ
Have a tip we should know? tips@mediaite.com