Report: Secret Service Officer Was on Personal Phone Call During Fence Jumper Incident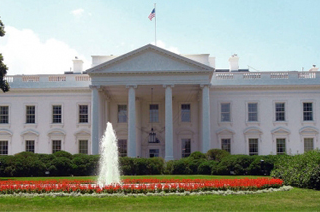 An internal review performed by the Secret Service has found that nearly a dozen security measures failed when fence jumper Omar Gonzalez made it into the East Room with a knife earlier this fall.
The report, obtained by The New York Times, revealed that various alarms and radios failed to function properly and that construction helped obscure the views of several agents.
But the most damning part of the report concerns a canine handler who was on a personal phone call at the time. The Times reports:
It said that Omar Gonzalez, the man charged in the incident, could have been stopped by a Secret Service officer who was stationed on the North Lawn with an attack dog. But the officer did not realize that an intruder had made it over the fence because he was sitting in his van talking on his personal cellphone.

The officer did not have his radio earpiece in, and had left the second radio he was supposed to have in his locker. It was only after he saw another officer running toward Mr. Gonzalez that he was alerted to the incident. At that point, the officer gave the dog the command to attack, but the dog had not had a chance to "lock onto" the intruder "and may not have seen" him at all, according to the review. Mr. Gonzalez continued into the White House.
Prior to entering the White House unlawfully, Gonzalez had been arrested for reckless driving. He was found to have 11 guns and a map of Washington, D.C. with the White House circled in pen.
[Photo via screengrab]
— —
>> Follow Matt Wilstein (@TheMattWilstein) on Twitter
Have a tip we should know? tips@mediaite.com