Report: The Blaze Censored Negative Story About Laura Ingraham After She Personally Complained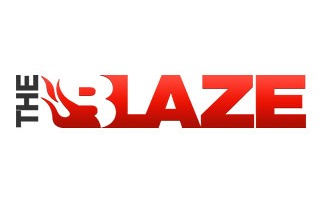 According to a Wednesday report, The Blaze once deleted a piece that was embarrassing to conservative pundit Laura Ingraham after she personally called to complain.
Huffington Post's Michelle Fields reports that according to current staffers, Glenn Beck's conservative website is falling apart at the seams due to lower traffic and staff attrition. In recent years, The Blaze has been forced to close its New York City office, cut staff benefits, and not replace leaving staffers in order to stay afloat after traffic decreased by 75% in only two years.
Staffers cite mismanagement as the principal reason for decline. In one shocking example, a rift formed between management and the editorial team after they censored a piece from former Blaze editor Oliver Darcy.
As Mediaite reported at the time, Ingraham went on an on-air tirade in April, apparently unaware that her mic was hot. Ingraham could be heard cursing out and yelling at her executive producer, telling him "we're going to lose every f*cking station we have." [Disclosure: The author of this piece was formally a producer at The Laura Ingraham Show from 2012 to 2013]
Like most outlets with a political bent, The Blaze covered the story. But according to Fields, "Ingraham reached out to the site's management, angry that they allowed their reporters to write about the incident. Management apologized to Ingraham, the sources said, and [CEO Stewart Padveen] had the post quietly removed from the website without notifying the editors."
Darcy was unaware of the decision, and reposted the piece. Padveen then threatened to fire Darcy unless he took it down again, which Darcy refused to do. According to Fields' sources, reporters threatened to leave with him unless Padveen relented. In the end the story survived, now with a disclaimer noting, "This story was mistakenly deleted following publication. Such a practice is not in keeping with TheBlaze's editorial guidelines and we regret the error."
[Image via screengrab]
—
>>Follow Alex Griswold (@HashtagGriswold) on Twitter
Have a tip we should know? [email protected]