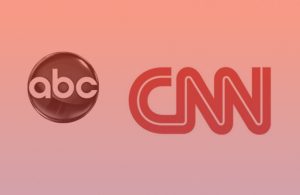 For the upcoming presidential debate, the powers that be have chosen to go with a town hall-style set-up and two moderators. Those two mods are CNN's Anderson Cooper and ABC's Martha Raddatz and according to Page Six, they are beefing.
Specifically, each one of them reportedly wants to be the one who hits Hillary Clinton and Donald Trump with the hard questions.
Page Six reported that sources close to the two networks are describing the D.C. meetings between both networks' producers, talent, and executives as "acrimonious at best." Here's the full quote:
Getting the two networks together has been a challenge. They are feuding over petty things, such as 'Who does each particular topic?' Both Anderson and Martha want to shine, to be tough on the candidates, and not to be accused of bias. There's a lot at stake. So there's a lot of turf-grabbing going on — attempts to box each other out to get the territory they are most well-suited for … They are supposed to be deep in rehearsals — the anchors and their teams have met a bunch of times, and the atmosphere has been acrimonious at best, at all levels, from the producers right up to the execs.
Cooper and Raddatz can't be blamed for wanting this debate to go perfectly and trying to avoid the fate of Megyn Kelly or Lester Holt, who were thoroughly dragged through the press when Trump deemed them unfair and biased. Whether true or untrue, those allegations were a nightmare for the hosts and their networks, Fox News and NBC, respectively. Given that Trump has already sown the seeds of discord by suggesting all future debates will be rigged against him, Cooper, Raddatz, CNN, and ABC can't be blamed for a little micromanaging.
[image via screengrab]
Have a tip we should know? tips@mediaite.com