REPORT: Trump Admin. Mandates EPA Studies Undergo Political Review Before Public Release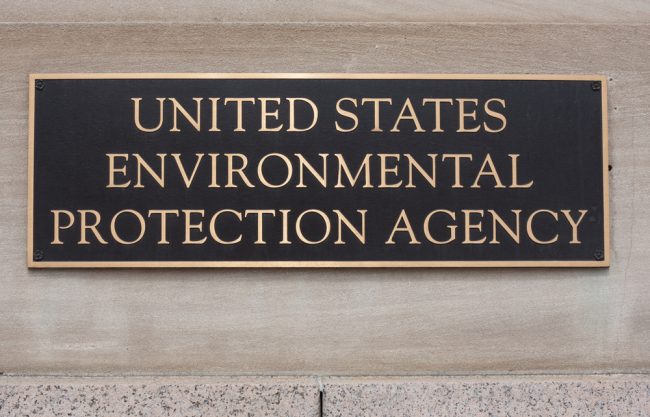 Since taking office last week, a lot of attention has been paid to President Donald Trump's handling of some of the federal agencies under his control, specifically the Environmental Protection Agency.
Following reports that the EPA has been told that they are under a freeze regarding both communications and issuing grants, the Associated Press reported today that the administration will now mandate that all studies and data from EPA scientists need to be reviewed by political staff before they can be publicly released.
The Trump team also stated that this mandate will extend to anything placed on the agency's official website, which would include information surrounding climate change. (On Inauguration Day, all references to climate change were scrubbed from the official White House site.) Speaking to the AP, Trump transition team spokesman Doug Ericksen said no decision has been made about what will be taken down, but they'll be reviewing everything.
"We're taking a look at everything on a case-by-case basis, including the web page and whether climate stuff will be taken down," Erickson said in an interview with The Associated Press. "Obviously with a new administration coming in, the transition time, we'll be taking a look at the web pages and the Facebook pages and everything else involved here at EPA."
During his press briefing today, White House Press Secretary Sean Spicer stated that the White House did not direct the EPA to place a communications freeze within the agency, explaining that the directive released to the press did not come directly from the Trump Administration.
[image via Shutterstock]
–
Follow Justin Baragona on Twitter: @justinbaragona
Have a tip we should know? [email protected]