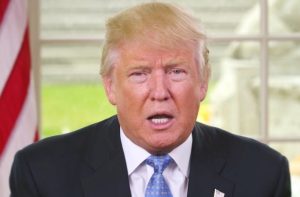 The day after he is inaugurated as the 45th President of the United States, Donald Trump will visit the CIA, according the Wall Street Journal.
The visit is apparently being done so Trump can show his support to the agency following a tense back-and-forth with the agency and its outgoing director John Brennan. Trump's choice to take over for Brennan, Rep. Mike Pompeo (R-KS), is expected to be confirmed by the Senate tomorrow.
Over the past few weeks, Trump has lobbed criticism at the CIA and the rest of the intelligence community over the assessment that Russia interfered in the election to help Trump win. After it was reported last month that the CIA concluded this, Trump called it "ridiculous."
In the days heading into the inauguration, Trump has taken more issue with the agency and Brennan. The soon-to-be ex-CIA director hit back at Trump's comparing the CIA to Nazi Germany, calling them "outrageous." Trump's comments were in response to CNN's reporting that he had been presented with a two-page synopsis of a dossier of claims that Russia attempted to compromise him, news that Trump blamed the intelligence community for leaking to the press.
The incoming POTUS would later hint that perhaps Brennan was the "leaker of fake news," leading Brennan to label those comments "repugnant."
[image via screengrab]
–
Follow Justin Baragona on Twitter: @justinbaragona
Have a tip we should know? [email protected]
---