Republican Rep. Pete Sessions: A Texas Man Murdered His Wife 'Because The Woman Was Unfair'
Yet again, a relatively unknown Republican member of Congress has dug his way out of the depths of local obscurity and reached the national spotlight, and this time, Congressman Pete Sessions did so by suggesting a man that murdered his wife was actually the real victim in the situation.
Sessions, who hails from Texas and chairs the powerful House Rules Committee, made the comment while talking with a right-wing activist about the dangers of divorce court in and around his district of the Dallas suburban area.
According to Talking Points Memo, who first reported on his controversial remarks, Sessions said the following while speaking at a local Republican gathering this year:
"Dallas County, a few years ago, went through a number of terrible shootings. And I gathered together, they were at the time Republican district judges, and I said 'guys, men, women, we've now had I think four or five shootings.' One of them was from a big-time guy in Highland Park, who went and killed his wife, just gunned her down. And that was because the judge was unfair, and the woman was unfair. And she demanded something, and he was out. And it was frustration. So now we go through the court system. And unfortunately lives have to be lost and there has to be tragedy — there now is a better system."
According to Sessions' spokeswoman, it was not lawmaker's intent to cast blame on the woman for her own murder.
"Pete was discussing a terrible situation where an individual felt he had been railroaded by a court and then committed a horrific act of violence. By no means does Pete condone any act such as this," Sessions Chief of Staff Caroline Boothe said in a statement to Talking Points Memo."In fact, Pete met with judges and court officials to encourage them to address the frailties in the system and to do more to prevent this kind of tragic family violence from occurring."
The release of these comments comes just a few months before Sessions will deal with a potentially competitive reelection race, as former NFL player Colin Allred is running on the other side of the ballot. While 32nd congressional district in Texas typically goes Republican, Hillary Clinton did narrowly beat out President Donald Trump in 2016 — giving some hope for Democrats looking to flip it.
Watch above, via YouTube.
[image via screengrab]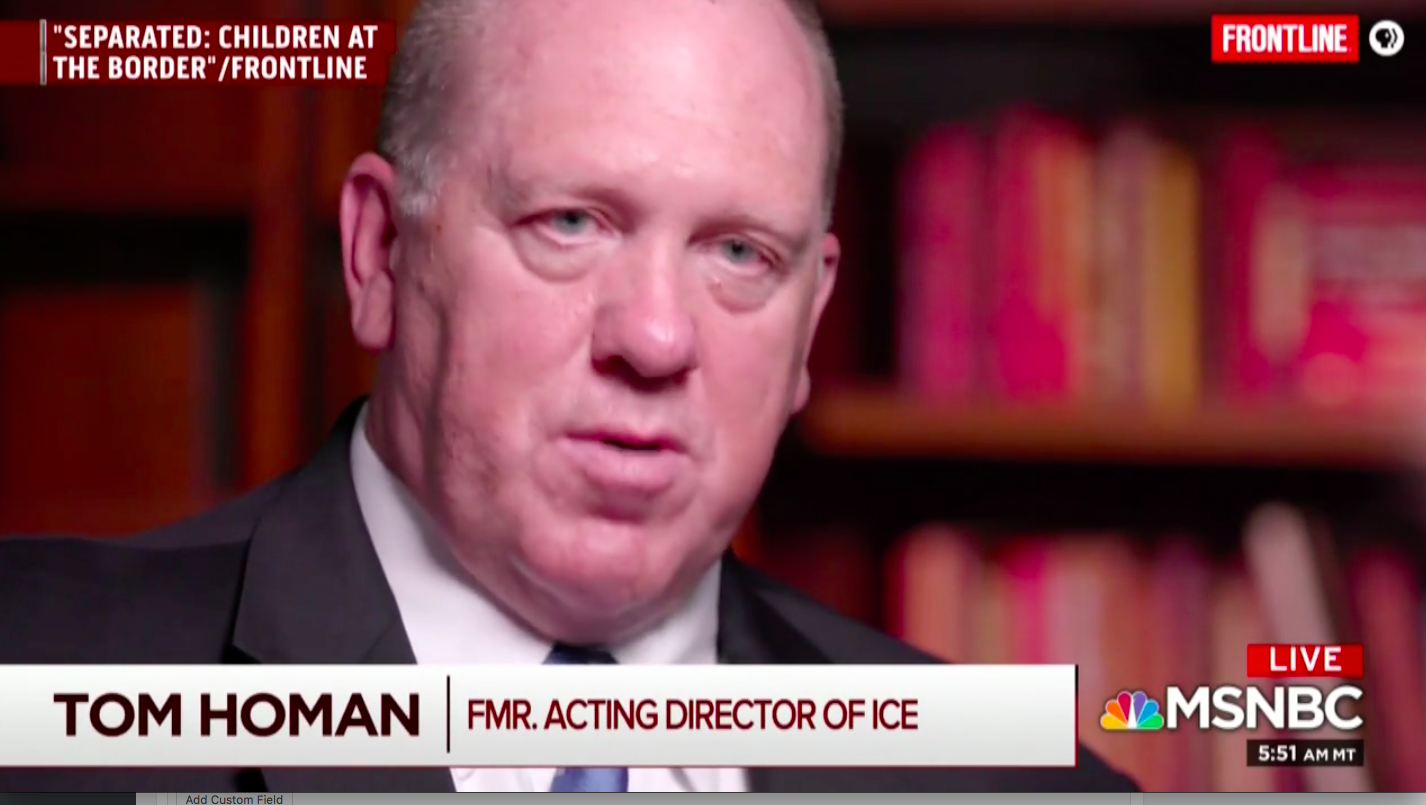 ——
Follow the author on Twitter (@calebecarma).
Have a tip we should know? tips@mediaite.com