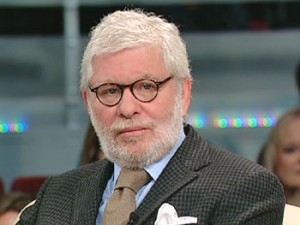 Pundits have opined much about marijuana recently, warning the general public about the dangers of pot, Washington Post columnist Richard Cohen has written some words of advice about pot for, not the general public, but Justin Bieber specifically. Seriously.
Cohen last got his moment in the national spotlight for his unconventional column talking about the "gag reflex" people have when they see interracial couples in public, and this time he doesn't really say anything that eyebrow-raising, the whole thing comes across as just very strange and, again, very Bieber-specific for some reason. Here's the first sentence.
On the off chance that he is not already a subscriber, I urge Justin Bieber to take a look at the current issue of the New York Review of Books.
Yeah, it's gonna be one of those.
Cohen cites a recent paper on marijuana use and takes away from it the conclusion that pot is more harmful than you think. Yet Cohen is able to "know without checking" that he has written positively about legalizing marijuana; however, his mind has been changed in the past few weeks, and he now worries
But instead of making this a normal piece, sending out warnings to all young people in general, he decides to make this specific to the woes of Justin Bieber.
So I say to Mr. Bieber, when a Nobel laureate says stay off the weed, give it some heed. When Groopman and Rosenthal weigh in, pay attention. In the press, your name is associated with marijuana. Your plane got searched for the stuff, you've been photographed allegedly smoking it and NBC News says the pilots of your private plane donned masks to avoid inhaling marijuana on a recent flight with you.

Justin, m'boy, you've got a habit or maybe just a strong indulgence, but whatever it is, the consequences are plain. Not to put too fine a point on it, you've been acting like a jerk. Maybe you ought to lay off the weed. Look at it this way: If it's legal and everyone's doing it, then it's no longer cool. And neither are you.
Alrighty then.
You can read the full column here.
[h/t Alex Pareene]
— —
Follow Josh Feldman on Twitter: @feldmaniac
Have a tip we should know? tips@mediaite.com
Josh Feldman - Senior Editor