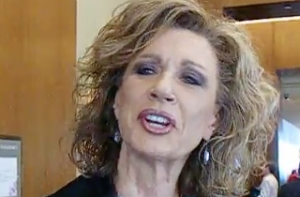 The Ted Cruz "birther" stuff must be getting a little blasé because a Republican National committeewoman from Nevada just proposed that not only is Cruz not eligible to be president, but GOP rival Marco Rubio isn't either.
Cruz's Canadian birthplace has been dragged through the press relentlessly over the last few weeks, but Rubio's birth to immigrant parents hasn't been discussed as much. Enter Diana Orrock, who not only serves the RNC, but is running for the Nevada state assembly.
Rubio and Cruz are ineligible. Devvy Kidd — Trump Should Move On This: Cruz, Rubio and Secretaries of States https://t.co/ycw8qmuEWN

— Diana Orrock (@DianaOrrock) February 15, 2016
She tweeted a link to an article by Devvy Kidd on conservative website News With Views. Kidd contends that because Rubio's parents were born elsewhere and weren't naturalized as citizens until he was four years old, he cannot run for the nation's highest office.
Although she only has about 300 followers, Orrock has already gotten some blowback:
@DianaOrrock Rubio has his parents immigration documents on his website…..he is a US Citizen….but nice try.

— Bobby Trivett (@btrivett07) February 15, 2016
@DianaOrrock Sorry, wrong. Anyone born in the US, and only need 1 parent a citizen: pic.twitter.com/KgZwKW2424

— No Average Joe (@joeleyare) February 15, 2016
@DianaOrrock You're incapable of holding your position and should resign in disgrace.

— Moon (@Mooney24) February 15, 2016
The rest of her page showcases her strong devotion to GOP candidate Donald Trump, who has recently threatened to sue Cruz over his citizenship.
According to Talking Points Memo, Cruz and Rubio have both been "generally accepted" as eligible for a presidential run.
[image via screengrab]
For more from Lindsey, follow her on Twitter.
Have a tip we should know? tips@mediaite.com