RNC Paid Intel Firm That Worked With Ex-Russian Spy to Dig Up Dirt on Hillary Clinton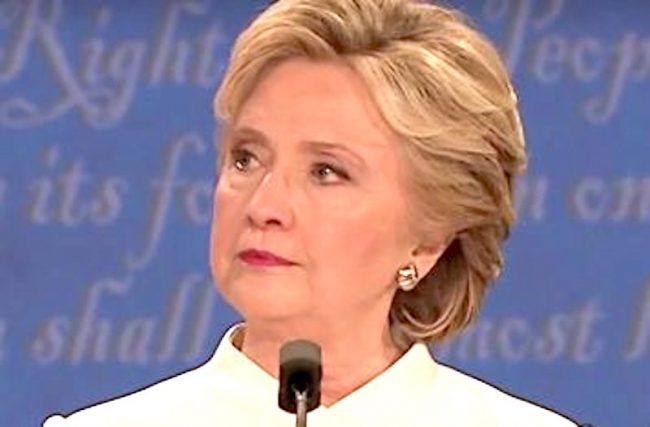 With potential collusion between Russia and President Donald Trump's campaign now front and center in the news cycle due to current Congressional and FBI investigations, the news that the Republican National Committee utilized the services of a former Russian spy this past summer can't be welcomed by the White House.
According to Politico, the RNC paid an intelligence firm tens of thousands of dollars to dig up dirt on Democratic presidential nominee Hillary Clinton. The firm, Hamilton Trading Group, initially stated that the $41,500 it was paid had nothing to do with Russia and was largely for security assessments.
However, the RNC is now acknowledging that the majority of the money it paid out was an attempt to get negative info on Clinton's time as Secretary of State.
But RNC officials now acknowledge that most of the cash — $34,100 — went towards intelligence-style reports that sought to prove conflicts of interest between Democratic presidential candidate Hillary Clinton's tenure as Secretary of State and her family's foundation.

The firm produced two dossiers that tried to make the case that Clinton intervened in Bulgaria and Israel, respectively, on behalf of energy companies that had donated to the Clinton Foundation, according to people briefed on the reports.
On top of that, an ex-KBG agent was used by the firm to do much of the work:
Adding to the intrigue are the firm's intelligence connections in Russia, where it was known to perform background checks and provide security services for American officials and companies.

That work was handled by a former KGB agent named Gennady Vasilenko, a Cold War adversary-turned-friend of [Ben] Wickham's co-founder, Jack Platt, a retired CIA officer who passed away in January.
Both Wickham and the RNC have denied that any of the firm's actions had to do with Russia. They claimed it was just coincidence that the payments made to the firm by the RNC from May to August 2016 happened at the same time Paul Manafort was the campaign chair of Trump's campaign.
Manafort's association with Russia has come under a magnifying glass recently, especially following an Associated Press report highlighting a multi-million dollar contract he had a decade ago with a Russian oligarch that was apparently included in his proposal to push a pro-Putin agenda in America.
[image via screengrab]
—
Follow Justin Baragona on Twitter: @justinbaragona
Have a tip we should know? tips@mediaite.com