Devin Nunes Doesn't Know 'For Sure' if Trump or Transition Team Members Were Surveilled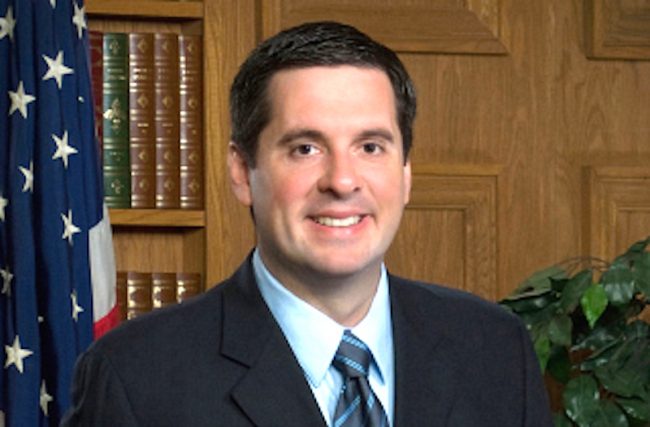 A day after holding two press conferences and briefing President Donald Trump on reports claiming members of the Trump transition team had their communications "incidentally collected" by intelligence agencies, House Intelligence Committee Chairman Devin Nunes is now stating that he can't confirm who was picked up on calls or emails.
According to ABC News, a spokesperson for the GOP lawmaker made a point to note that Nunes didn't know specifically whose communications were monitored by the intel community.
The chairman of the House Intelligence Committee, Devin Nunes, R-Calif., does not know "for sure" whether President Donald Trump or members of his transition team were even on the phone calls or other communications now being cited as partial vindication for the president's wiretapping claims against the Obama administration, according to a spokesperson.

"He said he'll have to get all the documents he requested from the [intelligence community] about this before he knows for sure," a spokesperson for Nunes said Thursday. Nunes was a member of the Trump transition team executive committee.
In the wake of his revelation, there has been a call for an independent commission to head up the investigation into Russia's election interference and see if there was any collusion with the Trump campaign. House Intelligence Committee ranking member Adam Schiff excoriated Nunes for his actions, claiming he was acting as a surrogate for Trump.
Meanwhile, Nunes has since apologized to the members of the committee for not briefing them before going to the press and president with his findings, though Democratic member Jackie Speier said it was in a "generic way."
[image via Shutterstock]
—
Follow Justin Baragona on Twitter: @justinbaragona
Have a tip we should know? tips@mediaite.com