Ron Paul Defends Campaign Chair's Treatment Of CNN Reporter: 'He's Gotten A Lot Of Compliments'
Ron Paul Defends Campaign Chair's Treatment Of CNN Reporter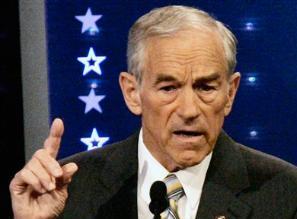 Ron Paul responded to the controversy over Monday's incident involving CNN's Dana Bash in an interview on The Laura Ingraham Show.
"What happened with CNN?" Ingraham asked. "I saw some dust-up with Dana Bash. What was that all about yesterday?"
"I don't know," Paul responded. "It's sort of a long story. We were having this interview, but my staff person thought that she was over-the-top concocting something, distorting the views. He got a little annoyed and he's gotten a lot of compliments from it."
Ingraham cracked up at the praise given to Paul's campaign chairman Jesse Benton for sticking it to Bash.
RELATED: Ron Paul's Campaign Chairman Angrily Cuts Off Interview With CNN's Dana Bash
"I'm sort of neutral on whether those are good tactics or not," Paul continued. "But she was a bit over the top because, you know, somebody was complaining and I think she was a plant and she went to the media and said 'I've been a Ron Paul supporter and now I hate his guts,' so she wanted to promote the propaganda of what other campaigns do. It's part of the dirty tricks game and [Benton] had just had it — you know and got upset with her."
It appears that Rep. Paul is accusing Bash of promoting the propaganda of the alleged plant, but given his liberal use of pronouns, it is not entirely clear– since the "plant" could have just as easily been doing the same. Either way, his "neutrality" on the issue aside, he appears content enough with Benton's reaction to Bash's question.
Earlier, Mediaite's own Frances Martel criticized CNN for editing the contentious interview.
Watch Paul explain what happened during the Dana Bash incident below courtesy of The Laura Ingraham Show:
Watch the encounter below:
Have a tip we should know? tips@mediaite.com