Russian PM: Trump Administration 'Demonstrated Full Impotence' With Sanctions Bill (UPDATED)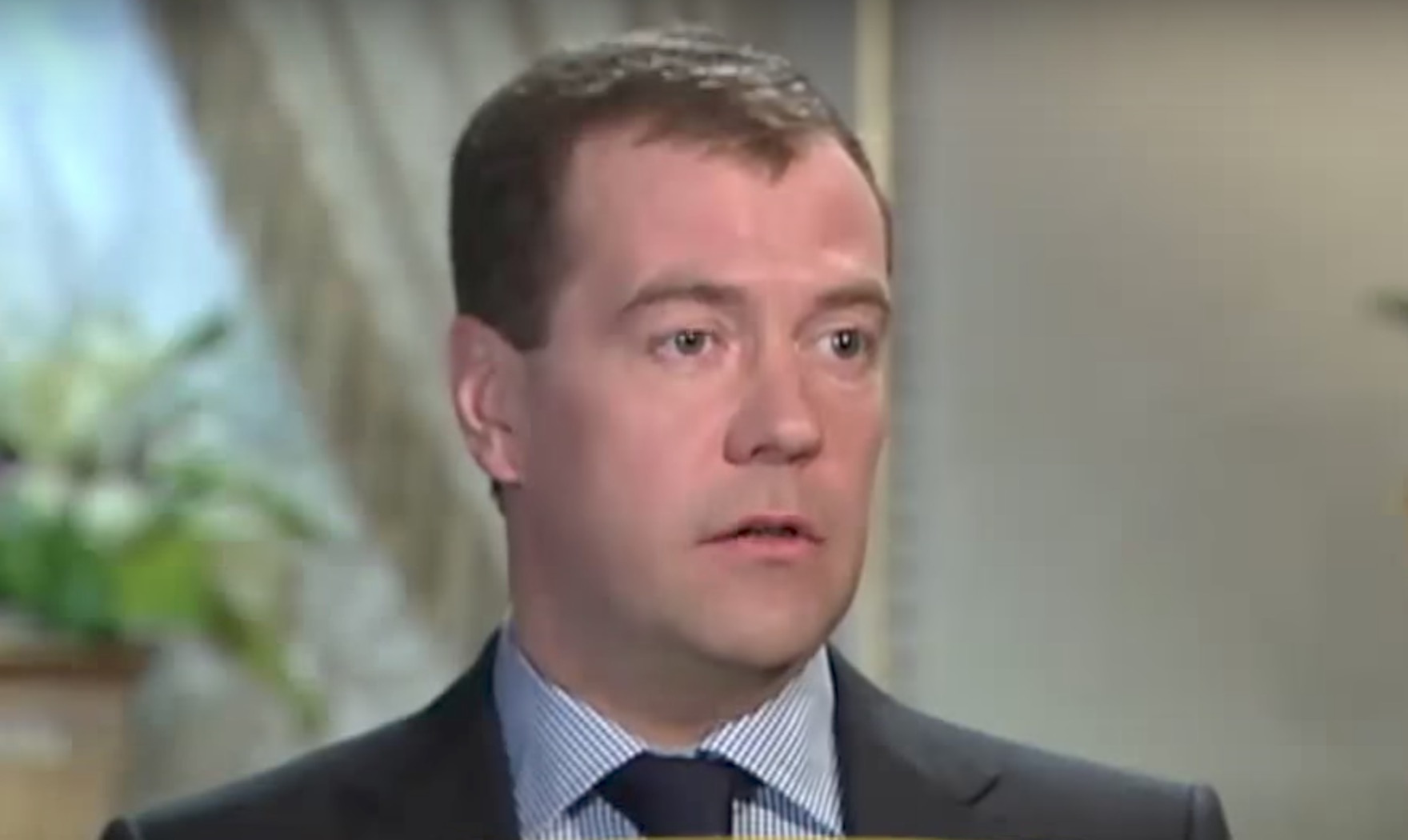 Russian Prime Minister Dmitry Medvedev slammed the new bill imposing sanctions on Russia that was signed by President Donald Trump on Wednesday — and warned it represents a declaration of a "fully-fledged trade war."
In a Facebook post on the prime minister's official page, he outlines three consequences of the new sanctions bill: first off, according to a translation by Russian state-sponsored news outlet Sputnik, he writes "the hope of improving our relations with the new US administration is dead."
Second, Medvedev claims that in issuing the sanctions, the "US declared a fully-fledged trade war on Russia."
And third, he argues that the "Trump administration demonstrated full impotence by humiliatingly transferring executive powers to the Congress" — a concern Trump himself expressed in his statement accompanying the bill's signing.
Trump reluctantly signed the bill on Wednesday, which would slap fresh sanctions on Russia as well as North Korea and Iran. After calling the law "seriously flawed" in a statement, he argued it curtails his executive power, disadvantages American business and hurts the interests of European allies.
The bill will limit the executive branch's ability to alter sanctions on Russia in the future, a feature of the legislation Trump decried as unconstitutional.
The law was levied by Congress against Moscow in response to Russian meddling in the U.S. presidential election, as well as the annexation of Crimea and the civil war in Syria.
UPDATE 4:44 p.m.: Medvedev took to Twitter to express his thoughts in English:
The US President's signing of the package of new sanctions against Russia will have a few consequences: https://t.co/UizYaTbSR6

— Dmitry Medvedev (@MedvedevRussiaE) August 2, 2017
The US President's signing of the package of new Russia sanctions ends hopes for improving our relations https://t.co/UizYaTbSR6

— Dmitry Medvedev (@MedvedevRussiaE) August 2, 2017
The Trump administration has shown its total weakness by handing over executive power to Congress in the most humiliating way

— Dmitry Medvedev (@MedvedevRussiaE) August 2, 2017
The US establishment fully outwitted Trump. The President is not happy about the sanctions, yet he could not but sign the bill

— Dmitry Medvedev (@MedvedevRussiaE) August 2, 2017
[image via screengrab]
—
Follow Aidan McLaughlin (@aidnmclaughlin) on Twitter
Have a tip we should know? [email protected]
Aidan McLaughlin - Editor in Chief