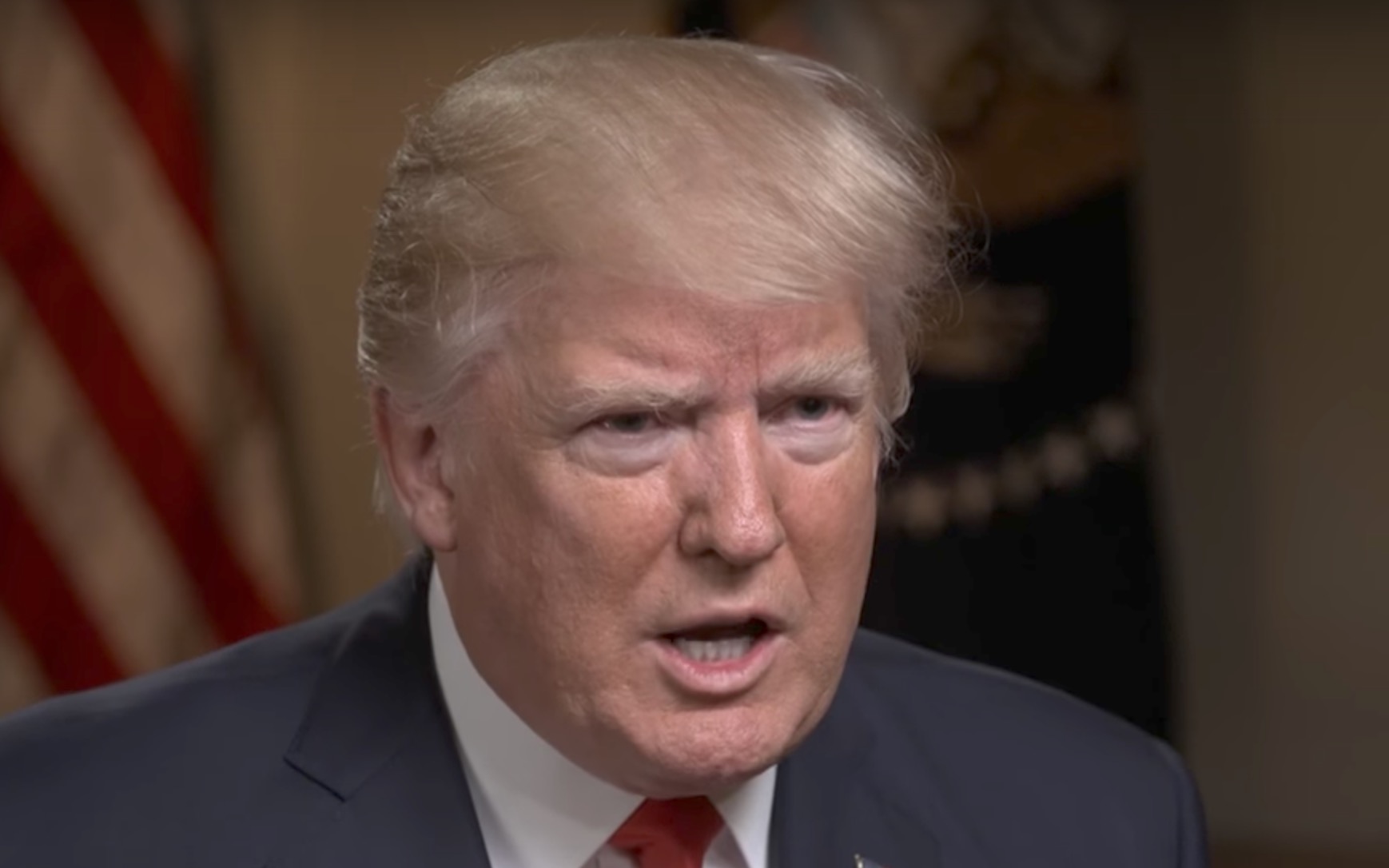 President Donald Trump on Wednesday signed a bill allowing for new sanctions to be enacted on Russia, Iran and North Korea, a bill he called "seriously flawed" in an accompanying statement.
Trump cited "bad behavior by the rogue regimes in Tehran and Pyongyang" as well as "interference in our democratic process" as reasons for the new sanctions.
"That is why, since taking office, I have enacted tough new sanctions on Iran and North Korea, and shored up existing sanctions on Russia," the statement reads.
The president nonetheless expressed his reservations about the bill in the statement, arguing it curtails his executive power, disadvantages American business and hurts the interests of European allies.
He called the bill "seriously flawed — particularly because it encroaches on the executive branch's authority to negotiate," and made sure to take a swipe at Congress for its failure to pass health care:
"Congress could not even negotiate a healthcare bill after seven years of talking," Trump stated.
But Trump held that despite these reservations, he is "signing this bill for the sake of national unity."
The last paragraph of the statement is perhaps the most Trumpian, and could well have been pulled from the former reality-TV star's Art of the Deal book:
I built a truly great company worth many billions of dollars. That is a big part of the reason I was elected. As President, I can make far better deals with foreign countries than Congress.
… Just in case anyone forgot!
[image via screengrab]
—
Follow Aidan McLaughlin (@aidnmclaughlin) on Twitter
Have a tip we should know? tips@mediaite.com
Aidan McLaughlin - Editor in Chief