Sam Nunberg: Calling Sarah Sanders a 'Fat Slob' Wasn't About Her 'Terrible Appearance'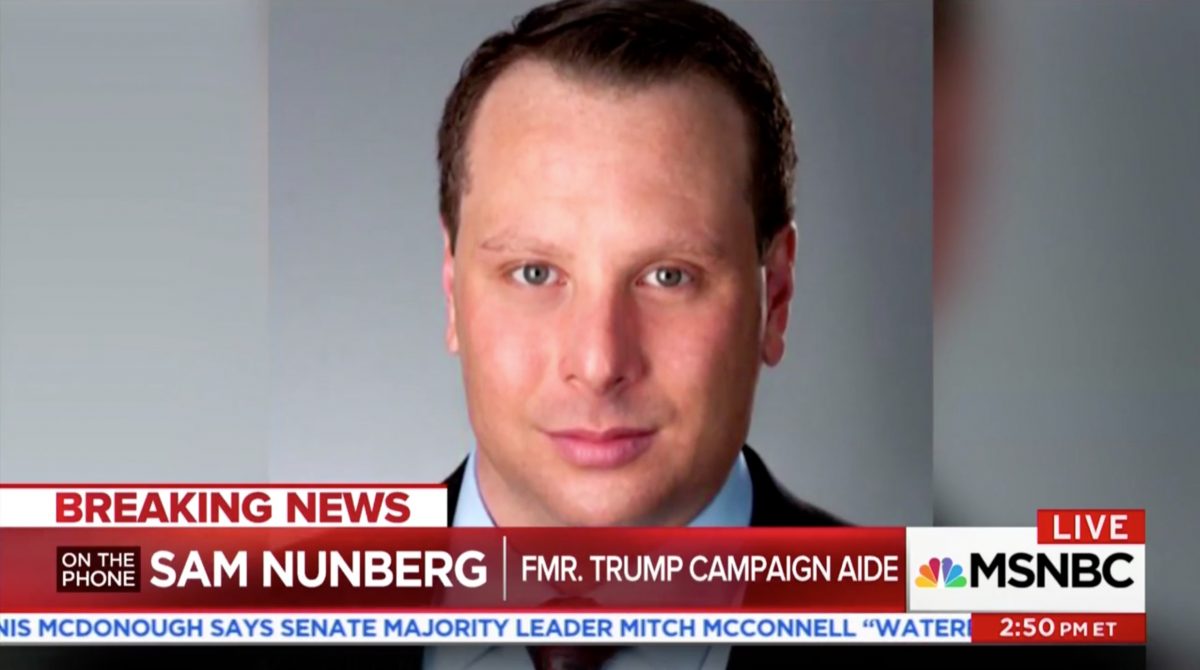 When Sam Nunberg concluded his wild media blitz on Monday night, he did so while facing questions about his viciously personal attacks against Sarah Huckabee Sanders and other members of the Trump Administration.
Nunberg gave his eighth(?) interview of the day to New York Magazine's Olivia Nuzzi, who asked the former Trump aide about Roger Stone, his dislike for the president's loyalists, and whether he'll really defy Robert Mueller's subpoena to testify before a federal grand jury. Things got particularly interesting when Nunberg was asked whether he was "offended" that CNN's Erin Burnett asked him whether he was intoxicated on live TV.
From there…well, it's best if you just look at it in full context:
Nunberg: Was I offended by it? You know what I was offended by was that Erin Burnett begged me to go on her show, and I think that Erin Burnett asked that question because earlier in the interview, I said Sarah Huckabee [Sanders] should shut her fat mouth. I wasn't talking about how Sarah is fat, I was talking about how she's a big mouth. And I would really suggest she stops talking about me and Roger.

Nuzzi: Didn't you call Sarah Huckabee Sanders a slob?

Nunberg: Yeah, I called her a slob. She is a slob!

Nuzzi: What does that mean? Like, Trump called Steve Bannon "Sloppy Steve" — what does that mean?

Nunberg: Steve got Trump's fat ass elected. Trump would've lost by 15 points had Steve not gotten involved in the campaign.

Nuzzi: Wait, wait — what does slob mean in this case? Like, why is Sarah Huckabee Sanders "a slob"?

Nunberg: Because she does Trump's dirty business.

Nuzzi: I see, so you're not making a judgment about her appearance, you're talking about her personality?

Nunberg: Yeah, I'm not making a judgment about her terrible appearance, because that would be very rude and not politically correct. Why would I want to do that? Did I sound drunk? I think that I was just more of myself in these interviews than I've ever been. That's what I think it was.
Nunberg first attacked the White House press secretary during an interview yesterday with NY1's Josh Robin. Sanders said Nunberg's assertions about the Trump Administration were "incorrect" earlier in the day, and he retaliated by calling her a "fat slob" and "unattractive" and saying she needs to "shut her mouth."
So…you're sure it wasn't an attack on her appearance?
[Image via screengrab]
— —
>> Follow Ken Meyer (@KenMeyer91) on Twitter
Have a tip we should know? tips@mediaite.com