Sarah Palin's Parents Reveal Fears For Her Safety; Admit 'We Sleep With Guns'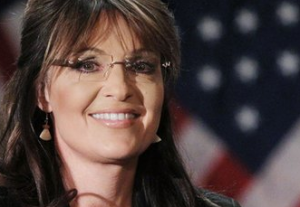 Sarah Palin's mother, Sally Heath, has told the BBC of her fears for her daughter's safety, telling Newsnight "As a mother I do have concerns about her safety and that of the kids… she knows how I feel, that it's risky."
Palin's father, Chuck Heath, tells the newsmagazine a recent series of threats chilled the family, including a man who sent photocopies of receipts for a gun he'd bought, along with a copy of his one-way ticket on a flight to Alaska. The family reports the man did make the trip, and was arrested by the FBI. But it's taken a toll. "We sleep with the guns," said Heath.

Palin herself also spoke to the BBC, saying "rumors" and "lies" have persisted since the 2008 campaign, including suggestions she's not smart enough to be president:
"Rumours like I didn't know Africa was a continent, that's still out there, that's a lie," she told me.
"Things like I censored books when I was a mayor up here in Alaska, that's a lie. It's not all you guys, but some of you are saying that Trig [her fifth child] is not mine – that's a sign of a screwed-up media.
"Would you be offended if someone said your child wasn't your child? It's offensive."
Will she run? Palin suggests a key question is whether voters will be ready for someone "unconventional" who "calls it like she sees it." Anybody in mind?
Check out a portion of the video from BBC below:
Have a tip we should know? tips@mediaite.com