Saudi Arabia 'Categorically Rejects' US Senate Blaming Khashoggi Murder on Crown Prince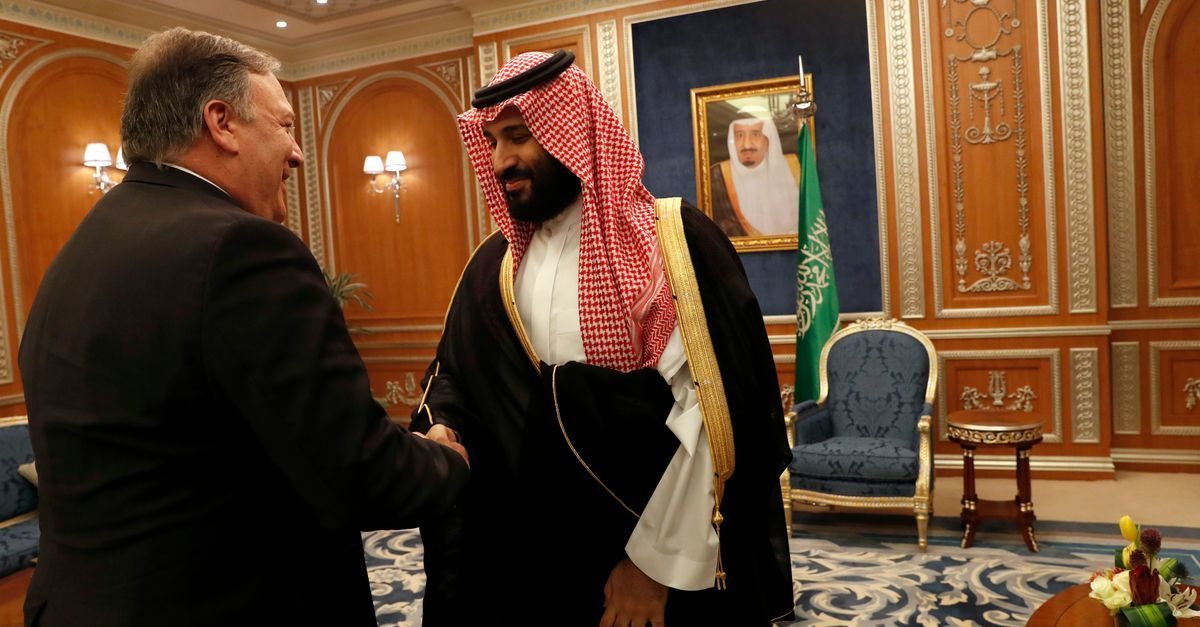 Saudi Arabia's foreign ministry condemned the U.S. Senate's resolution blaming the assassination of Washington Post columnist Jamal Khashoggi on Crown Prince Mohammad bin Salman in a statement today, saying the declaration by American lawmakers was an act of "disrespect."
The statement comes in the wake of a New York Times report that senior Saudi officials privately acknowledge that MbS ordered the murder of the dissident at a consulate in Istanbul.
"Saudi Arabia rejects the position expressed recently by the United States Senate, which was based upon the unsubstantiated claims and allegations, and contained blatant interferences in the Kingdom's internal affairs, undermining the Kingdom's regional and international role," the Ministry of Foreign Affairs stated. "The Kingdom categorically rejects any interference in its internal affairs, any and all accusations, in any manner, that disrespect its leadership represented by the Custodian of the Two Holy Mosque and the Crown Prince, and any attempts to undermine its sovereignty or diminish its stature."
Despite the aggressive condemnation of the Senate, the statement concluded with a call for a better partnership between the two countries.
"The Kingdom is keen on preserving its relations with the United States of America, and will continue to work towards improving these ties in all areas," the ministry added.
Last week, a measure was passed in the U.S. Senate stating that Khashoggi's murder was done at the behest of the crown prince and demanding the gulf state "ensure appropriate accountability" for the incident. Additionally, lawmakers agreed on another measure advocating for cutting off aid to Saudi Arabia for their role in the Yemen civil war.
[image via Leah Millis/AFP/Getty Images]
Have a tip we should know? tips@mediaite.com