Newsweek Turns Stacey Abrams' Most-Googled Crown Into an Article About Alexandria Ocasio-Cortez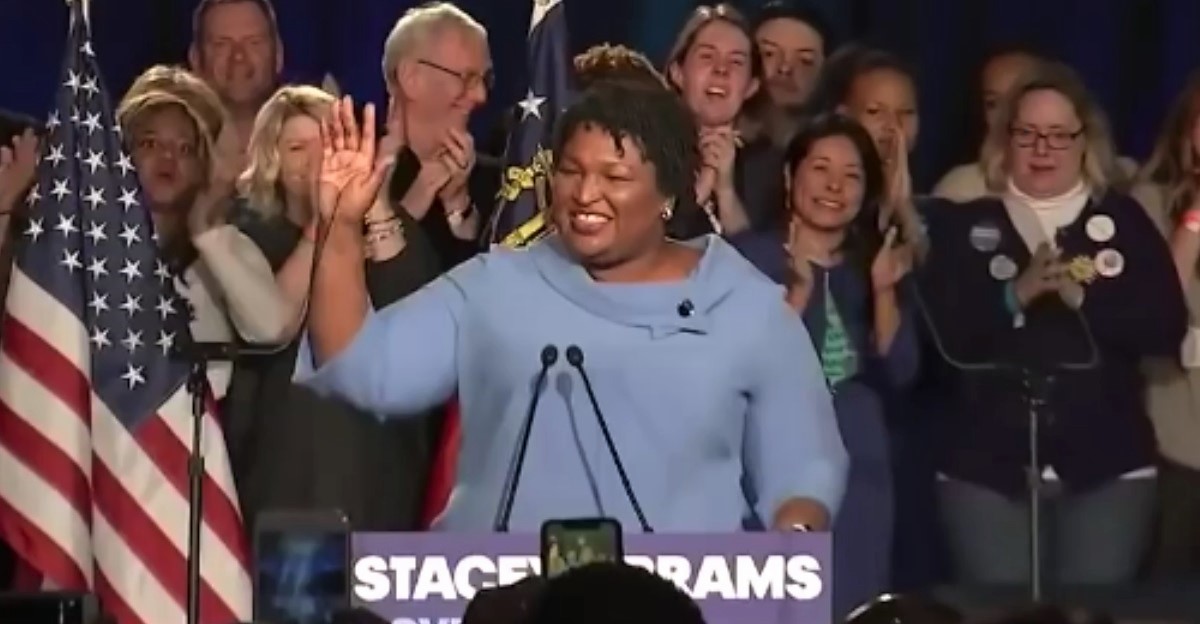 Stacey Abrams captured the imaginations of millions by coming this close to winning the Georgia gubernatorial race, a feat which doubtless helped her to become the "Most Googled Politician of 2018." But for some reason, Newsweek chose to make incoming Rep. Alexandria Ocasio-Cortez (D-NY) the star of their article on Abrams' accomplishment.
The headline reads "STACEY ABRAMS, NOT ALEXANDRIA OCASIO-CORTEZ, WAS MOST GOOGLED POLITICIAN IN THE U.S. IN 2018," and apart from a single mention in the setup for the article, Abrams is completely absent from it. Even the photo for the Stacey Abrams article is of AOC.
The balance of the piece is almost entirely devoted to Ocasio-Cortez, who defeated Democratic incumbent Joe Crowley to become the youngest woman ever elected to Congress. That's quite an accomplishment, but an odd one to devote most of an article about the most-searched for politicians to, especially given the fact that AOC didn't even come in second. Or third:
Ocasio-Cortez came in fifth. According to Google Analytics, searchers for the 29-year-old first jumped in June when she unseated 10-term incumbent Joe Crowley in New York's 14th district Democratic primary. Queries for her dropped off after her victory and spiked back up in the first week of November when the midterms took place.

The New Yorker made history in November by becoming the youngest woman to be elected to Congress. She continued to make waves on social media with tweets slamming her opponents and Instagram story posts of herself cooking while talking politics. She takes her seat in January.
Since her narrow loss in November, Abrams has continued to work toward reforming elections in Georgia, where voters waited in line for up to four hours, and where her opponent Brian Kemp oversaw the closings of hundreds of polling places and a massive scheme to disenfranchise voters.
The disappearance of Stacey Abrams from an article about her own search-worthiness is part of a broader pattern that some political observers have noticed, wherein politicians like Beto O'Rourke generate far more media interest than similarly-situated Democratic candidates like Abrams and Florida gubernatorial challenger Andrew Gillum. Gillum, who narrowly lost his bid to former Rep. Ron DeSantis (R-FL) in November, also beat AOC on the most-Googled list, coming in at number four.
This is an opinion piece. The views expressed in this article are those of just the author.