Scaramucci Calls For Firing of WH Officials Who Leaked Sarah Sanders' Meeting on Leakers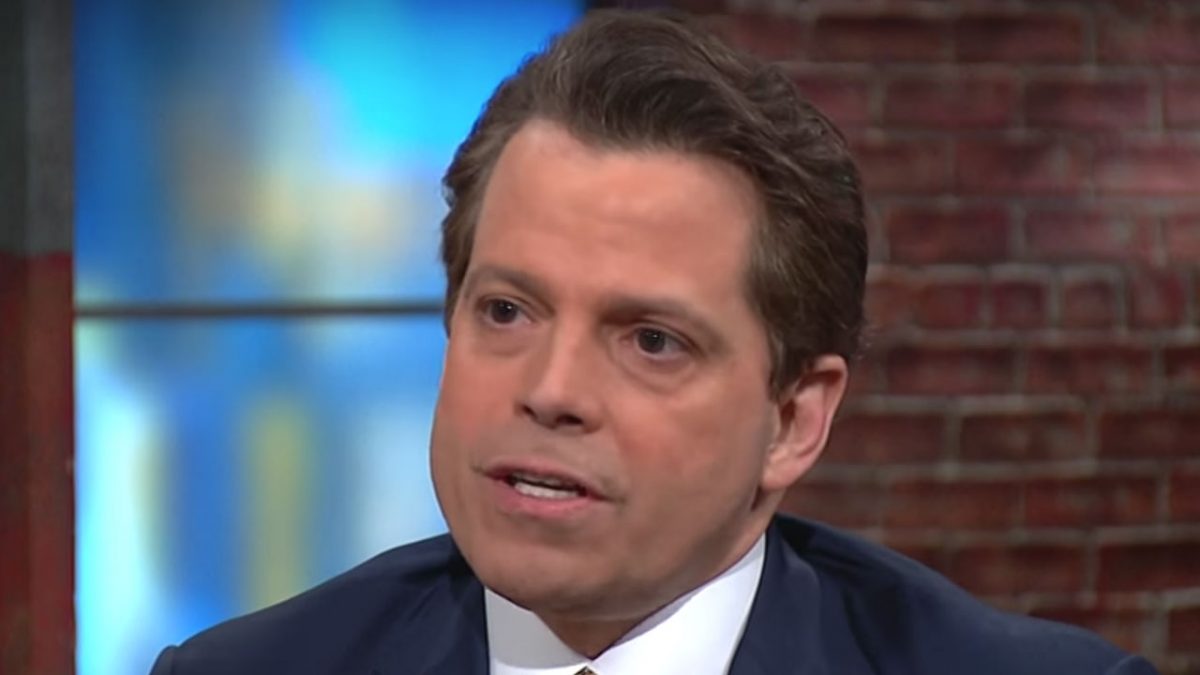 Former White House communications director Anthony Scaramucci wants the people who leaked Kelly Sadler's disparaging comments about John McCain kicked out of the White House.
As the White House continues to take heat over Sadler's remarks, her colleagues have spent the last few days complaining about leaks to the media, rather than the substance of what Sadler said. Sarah Huckabee Sanders railed against leakers during a recent chat with the White House communications team…and then five sources leaked the details about that to Axios.
On Saturday morning, Office of Management and Budget Director Mick Mulvaney acknowledged that Sadler's remarks were "awful," but he dismissed the outrage they cause since the comments were made in a private conversation, and he said the leak was the bigger issue. The Mooch seems to agree, saying the leaks are "inexcusable" and the people responsible "should be fired."
This is inexcusable and should never have been allowed to happen. The culture is like a viper's next. Kelly Sadler is a good person. I am glad she apologized, and it should pass. But the people who leaked that are gross and should be fired. https://t.co/mzKXX24kCv

— Anthony Scaramucci (@Scaramucci) May 12, 2018
Here's what Mooch had to say in response to a Twitter commenter who asked why Sadler should be allowed to keep her job while leakers need to get axed:
What she said was inexusable. Who among us have never said something regrettable? If we fired people for every misstatement, everyone would be out of work. It is the breach of trust that is firable. https://t.co/xPyx14k5Es

— Anthony Scaramucci (@Scaramucci) May 12, 2018
And he concluded with this:
Last point @SenJohnMcCain is an American hero.

— Anthony Scaramucci (@Scaramucci) May 12, 2018
You don't have to agree with him politically to recognize his service to our country. ?? https://t.co/jeTQb6ma7U

— Anthony Scaramucci (@Scaramucci) May 12, 2018
[Image via screengrab]
— —
>> Follow Ken Meyer (@KenMeyer91) on Twitter
Have a tip we should know? tips@mediaite.com